Cocos nucifera
project: Book entitled "

Cocos nucifera

"

Idea

,

concept

, typography

photography

: Creative Commons
collaboration: Jost Hochuli, during his workshop in Vienna, Austria, at Die Graphische organised by typographische gesellschaft austria (TGA) from 6 to 12 Mai 2015.
2015
Book about the varieties of uses of the coconut palm. This is a fictional project aiming for working with typographically complex ideas. The outcome of this draft can build the basis for a project of authentic content. One day, I would love to work on this subject showcasing the numerous uses of the coconut palm: according to a saying the coconut palm has as many uses as the year has days.
set in Allegra Book, Allegra Book Italic, and Allegra Medium, designed by Jost Hochuli; Lithography and printing by Die Graphische, Vienna, Austria, on a Develop ineo 284e, in an edition of 2, Paper: 90 g/m2 Olin Regular Cream (interior), 180 g/m2 Munken (cover), 80 g/m2 Munken (inlay). Binding by the author.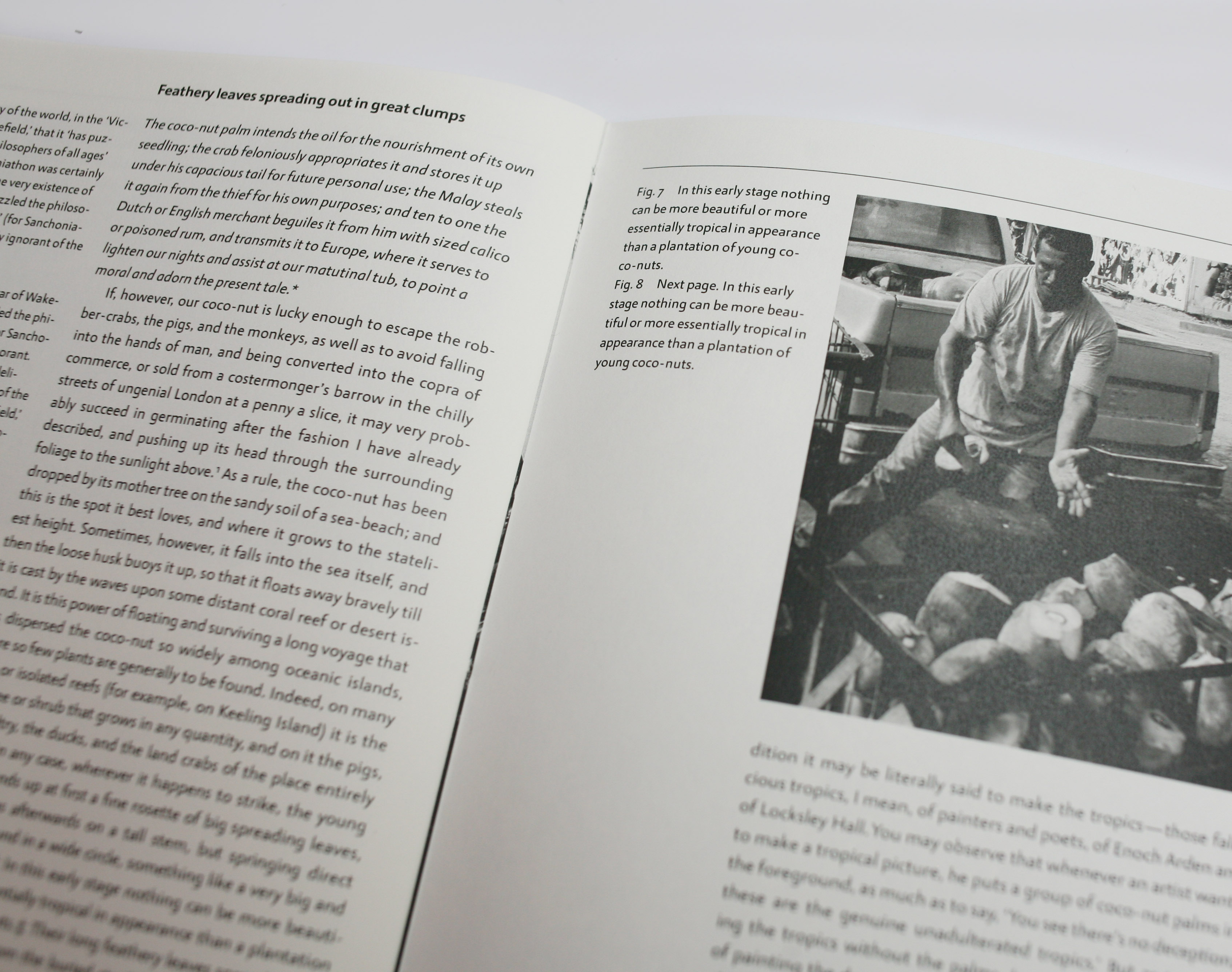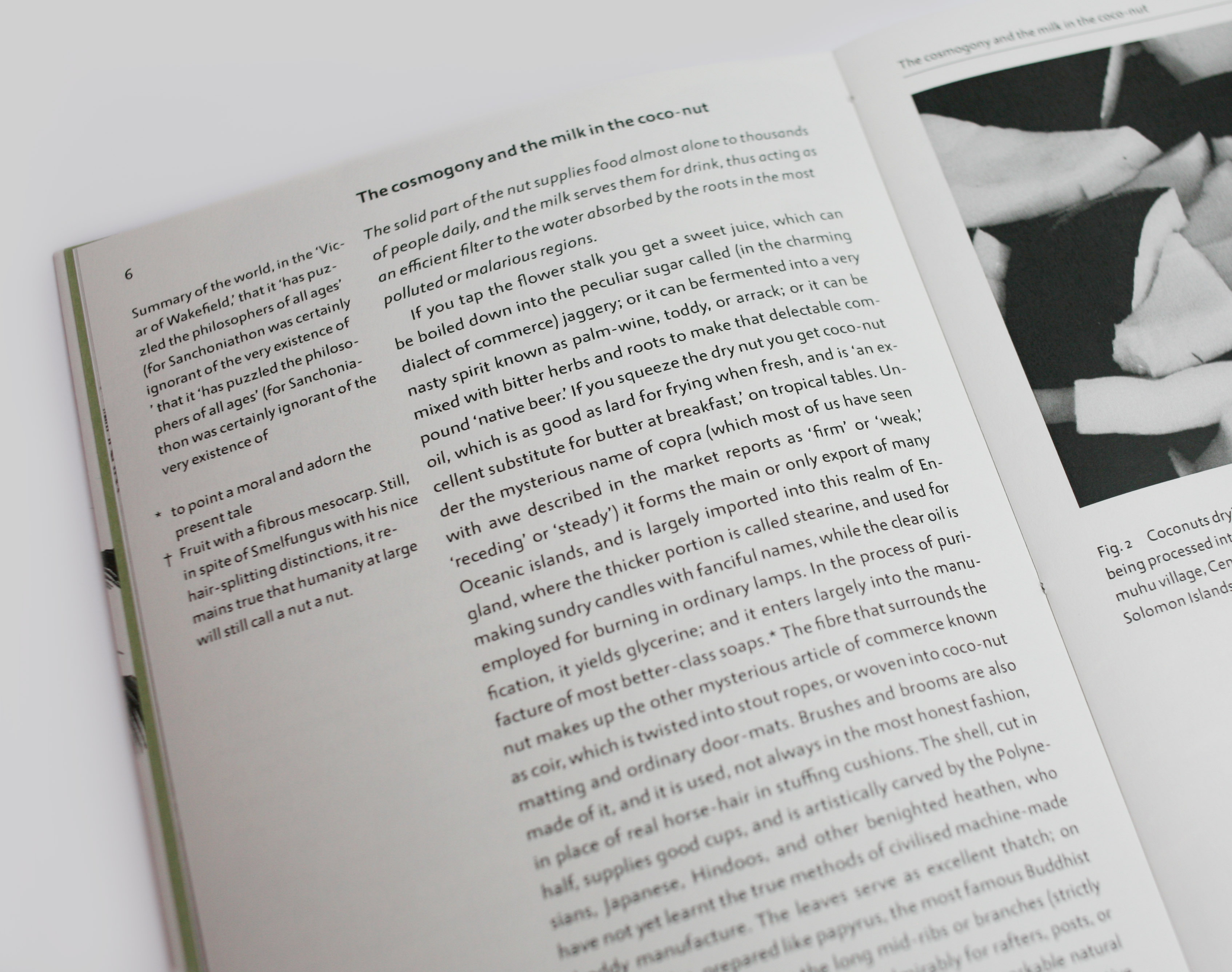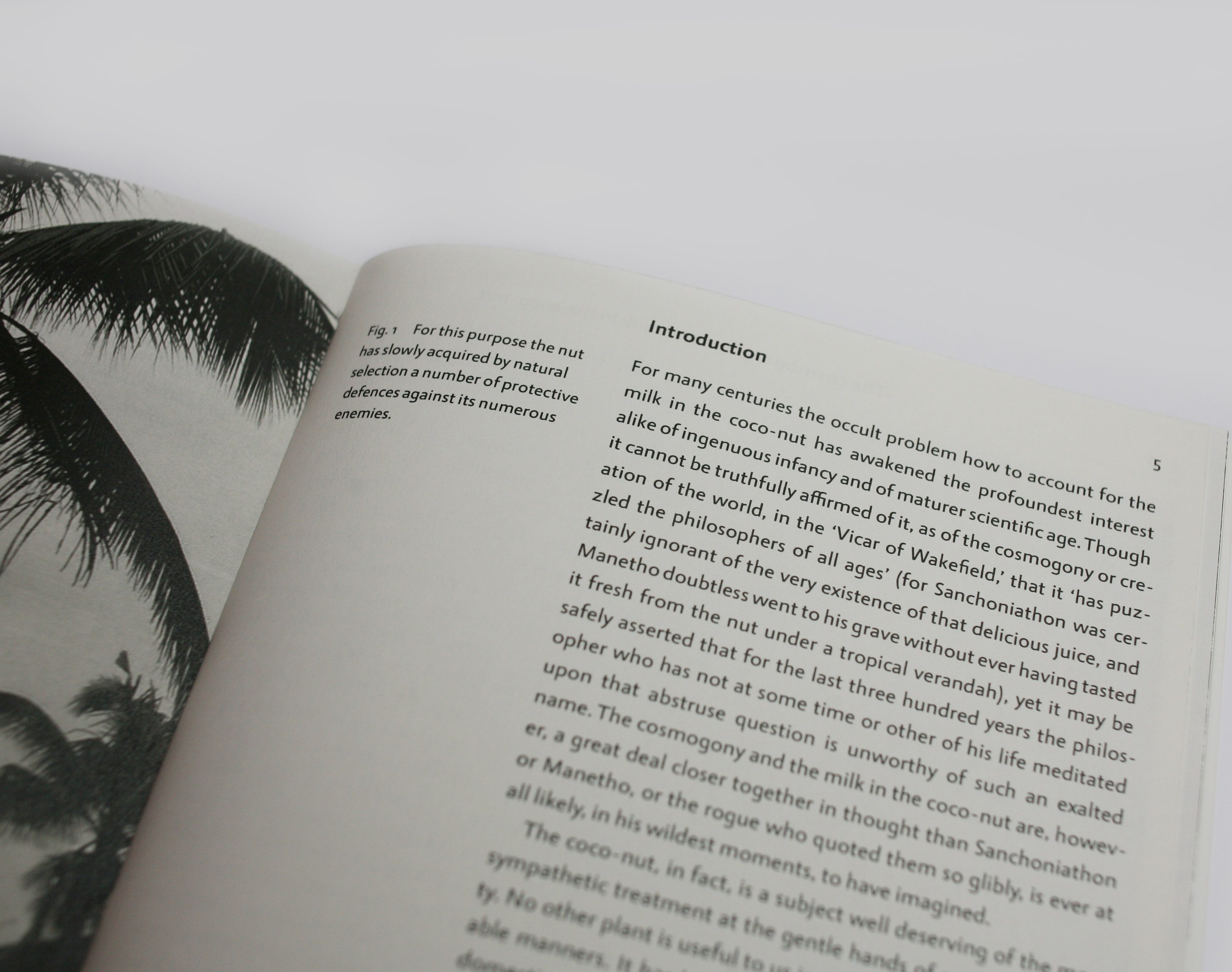 Some of the book's details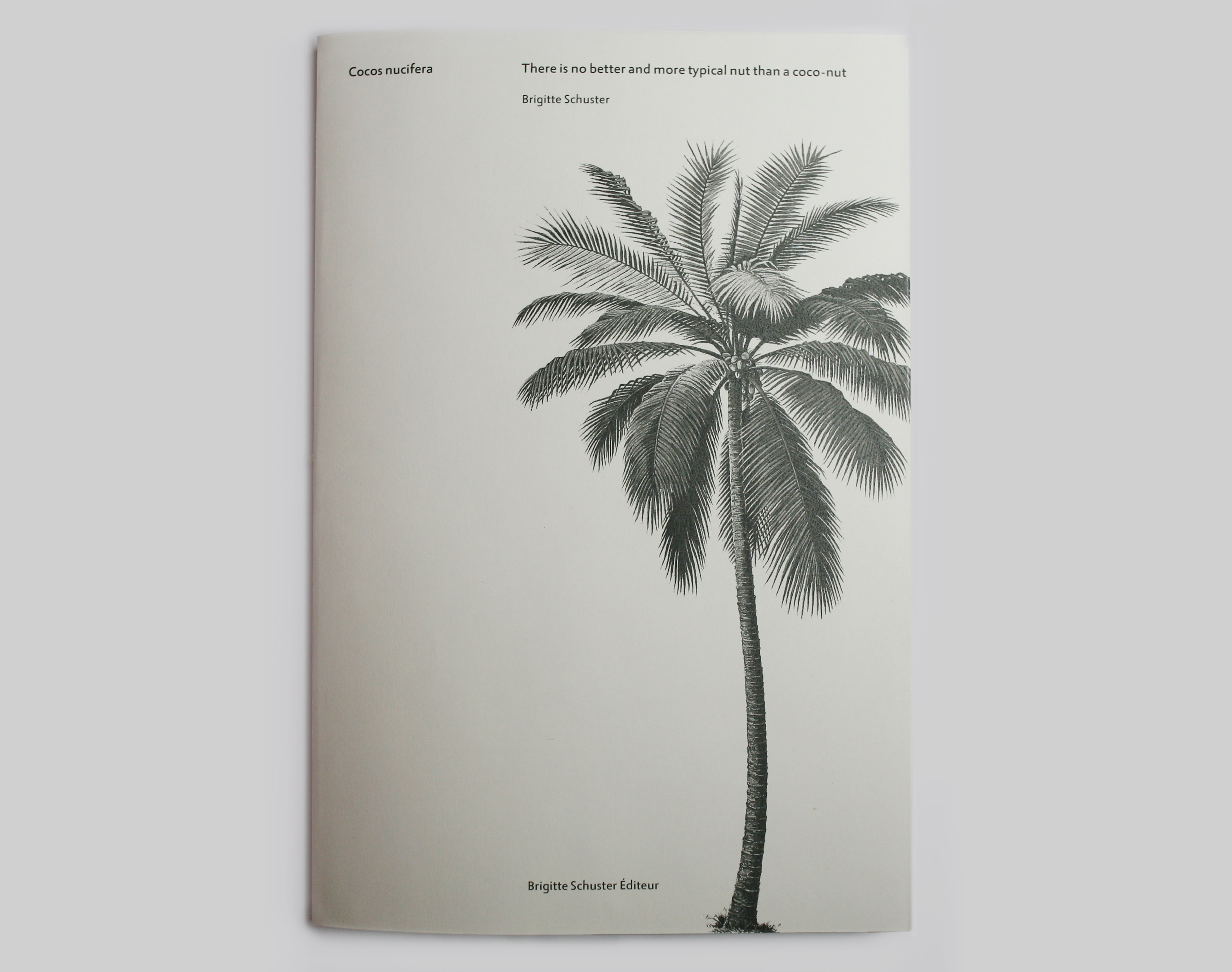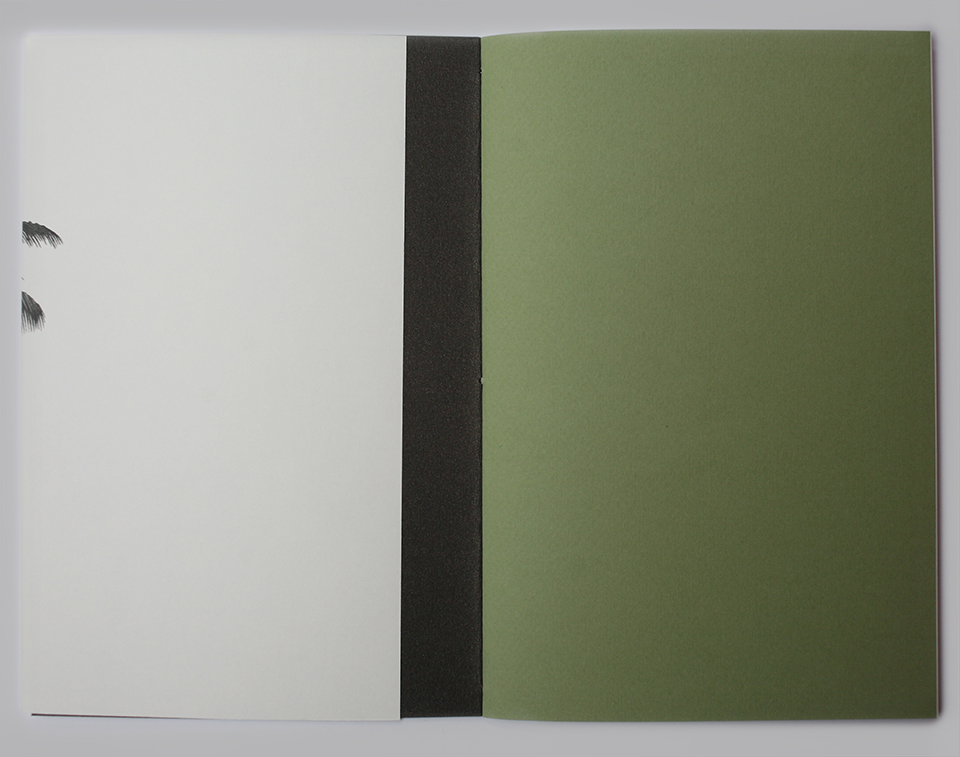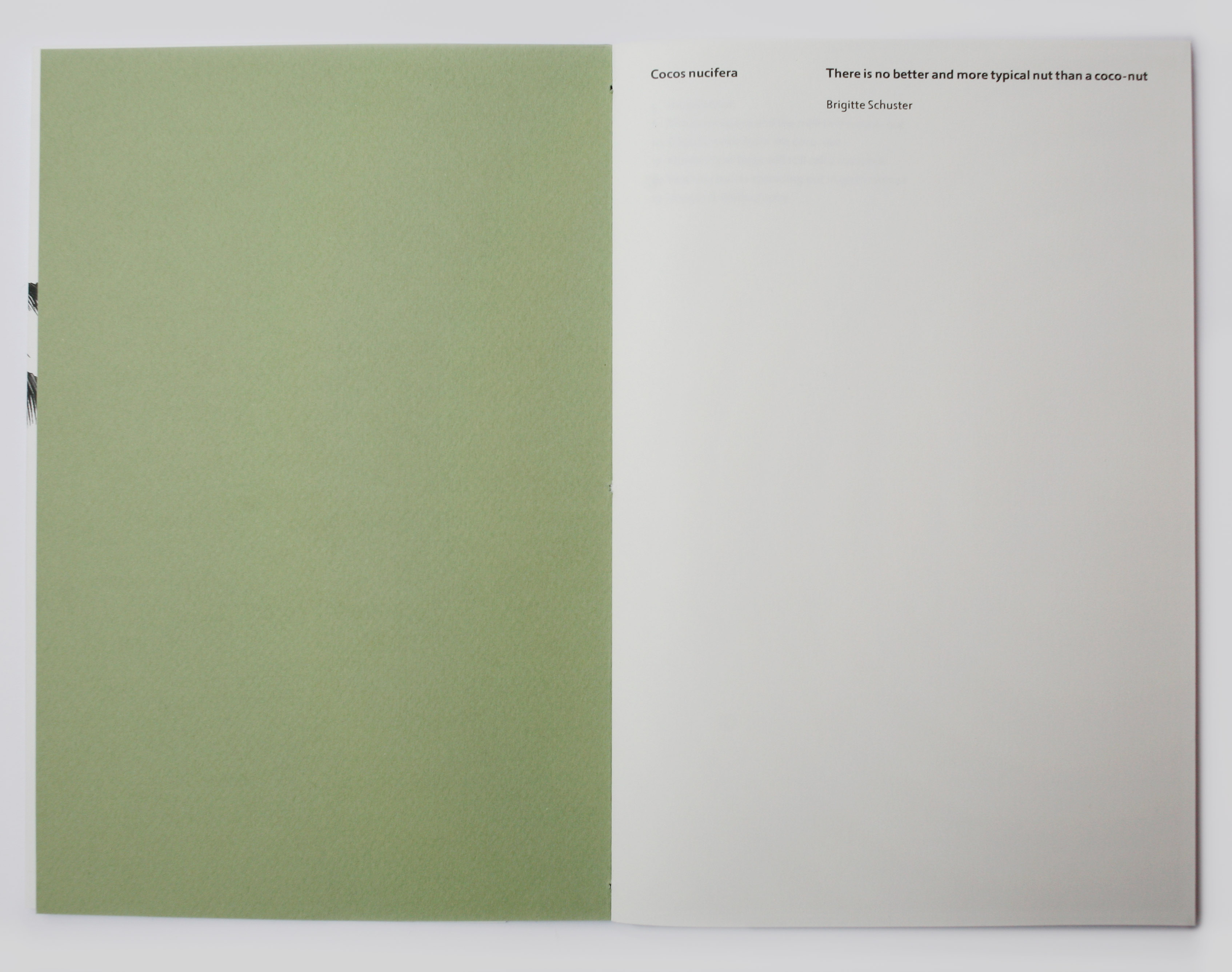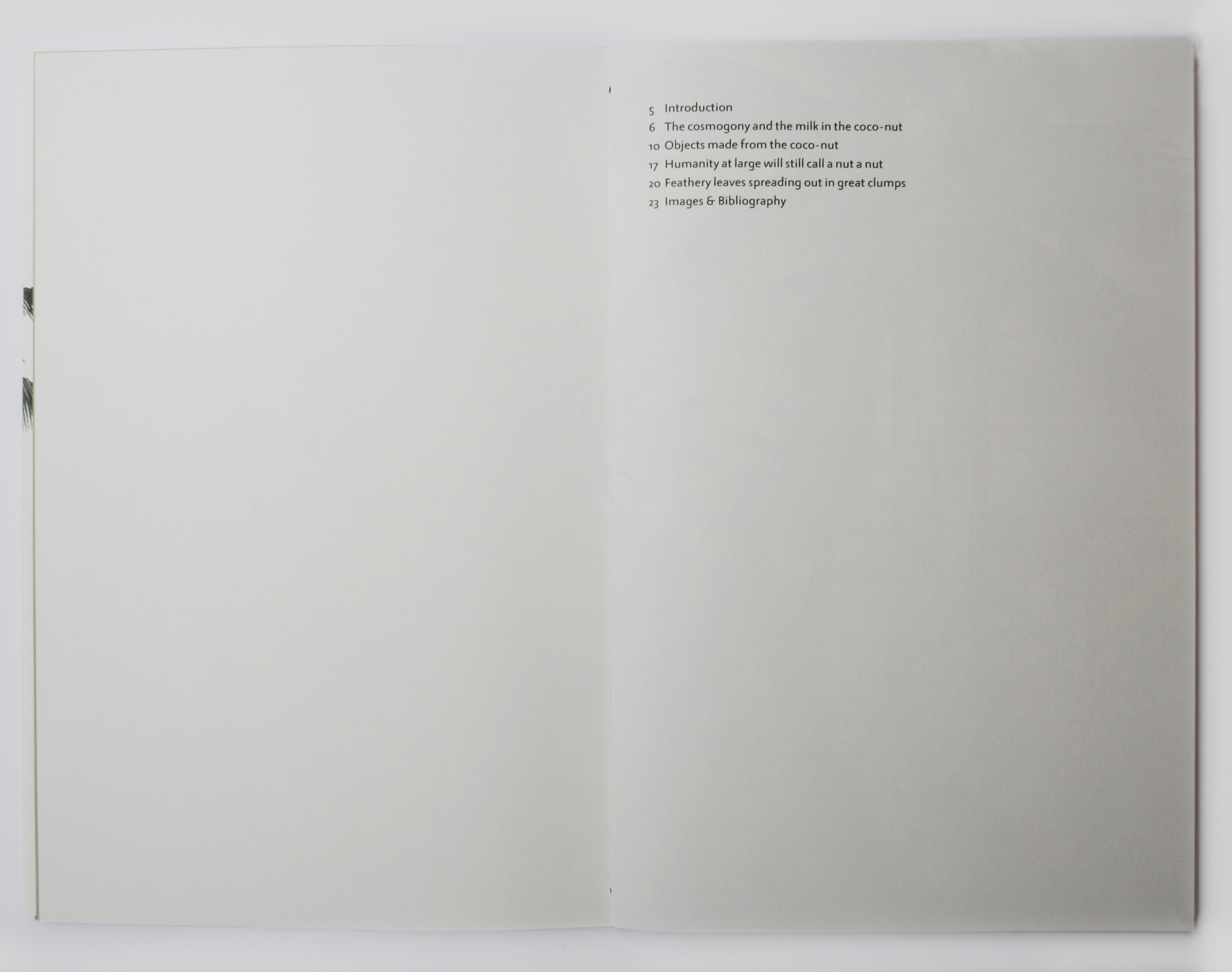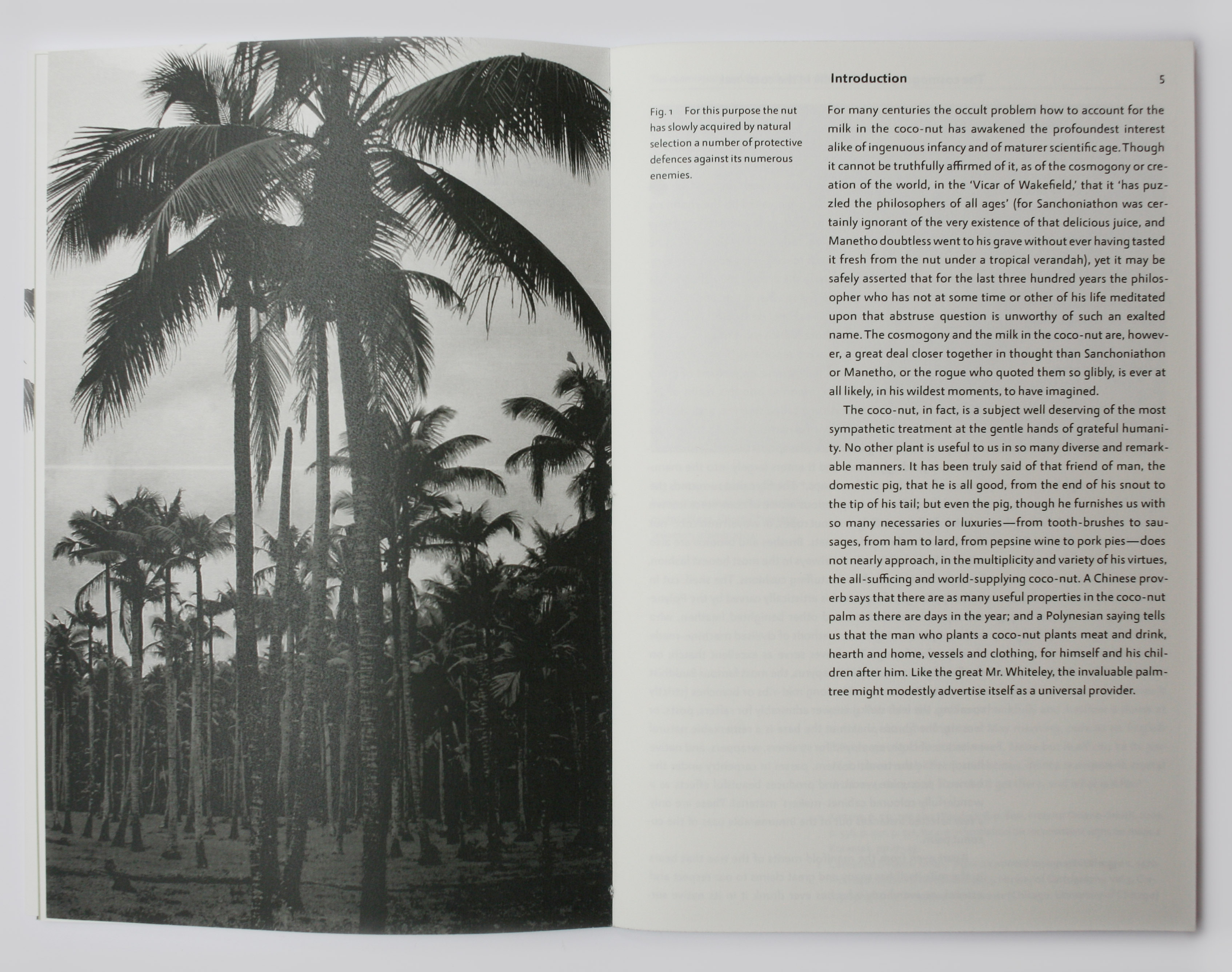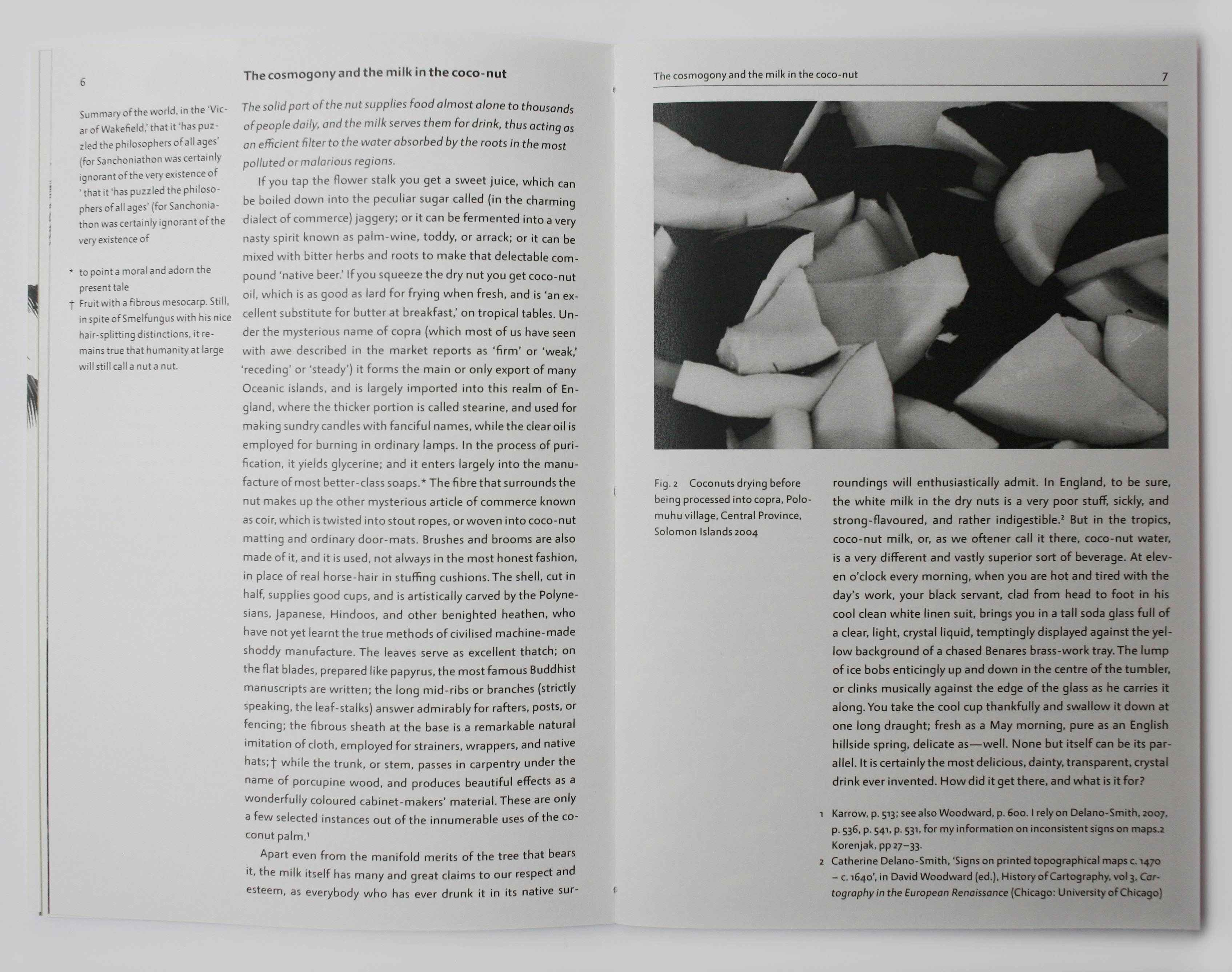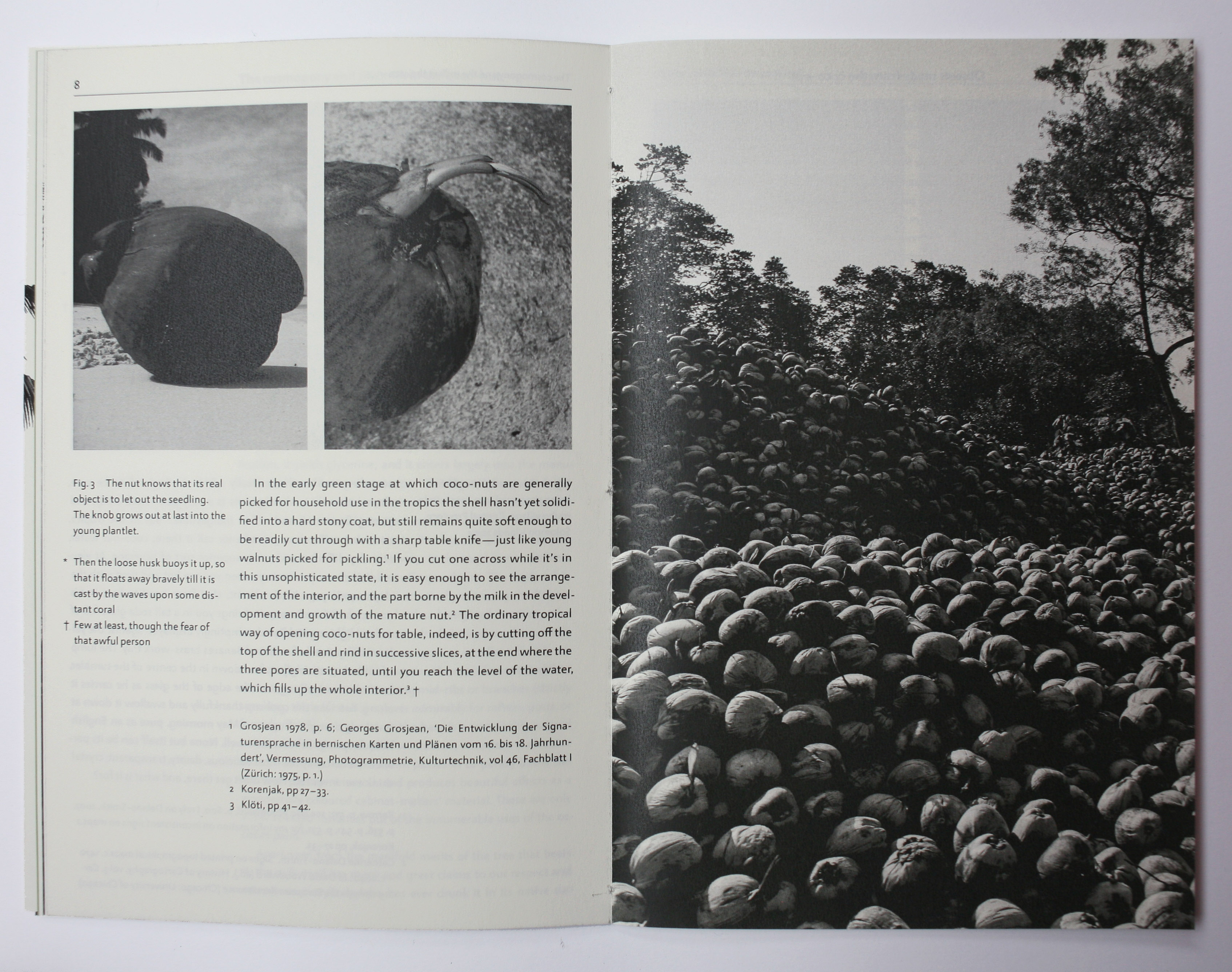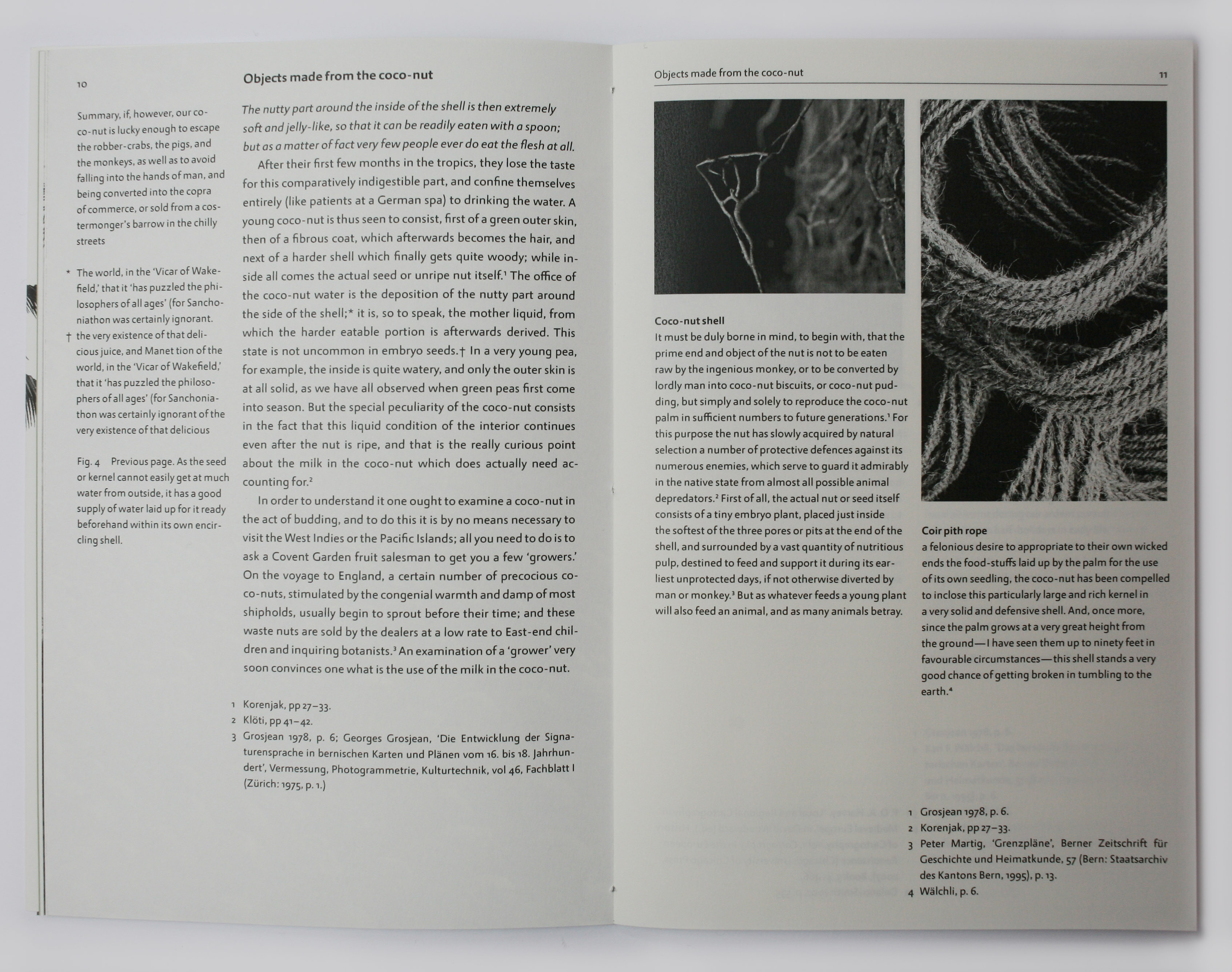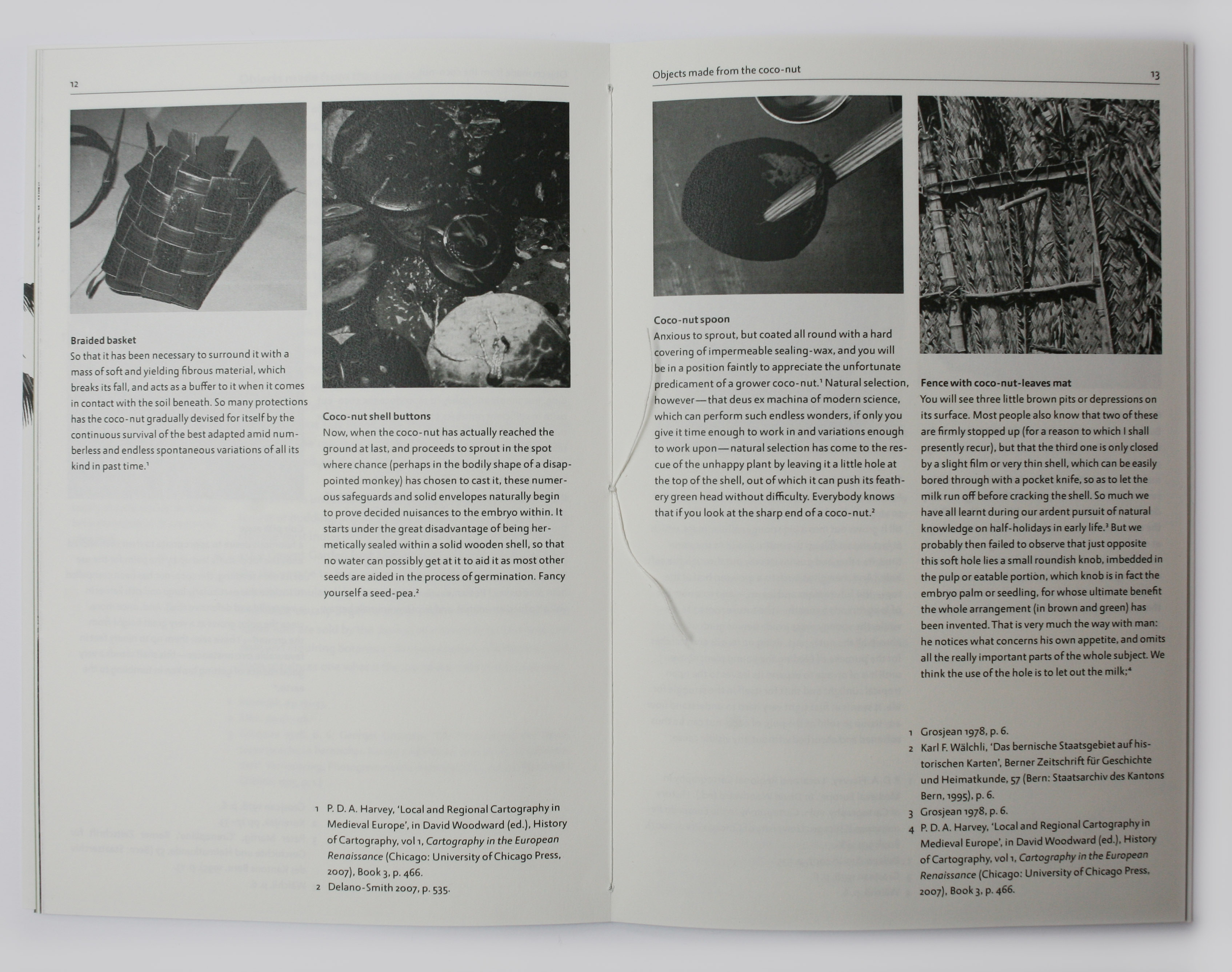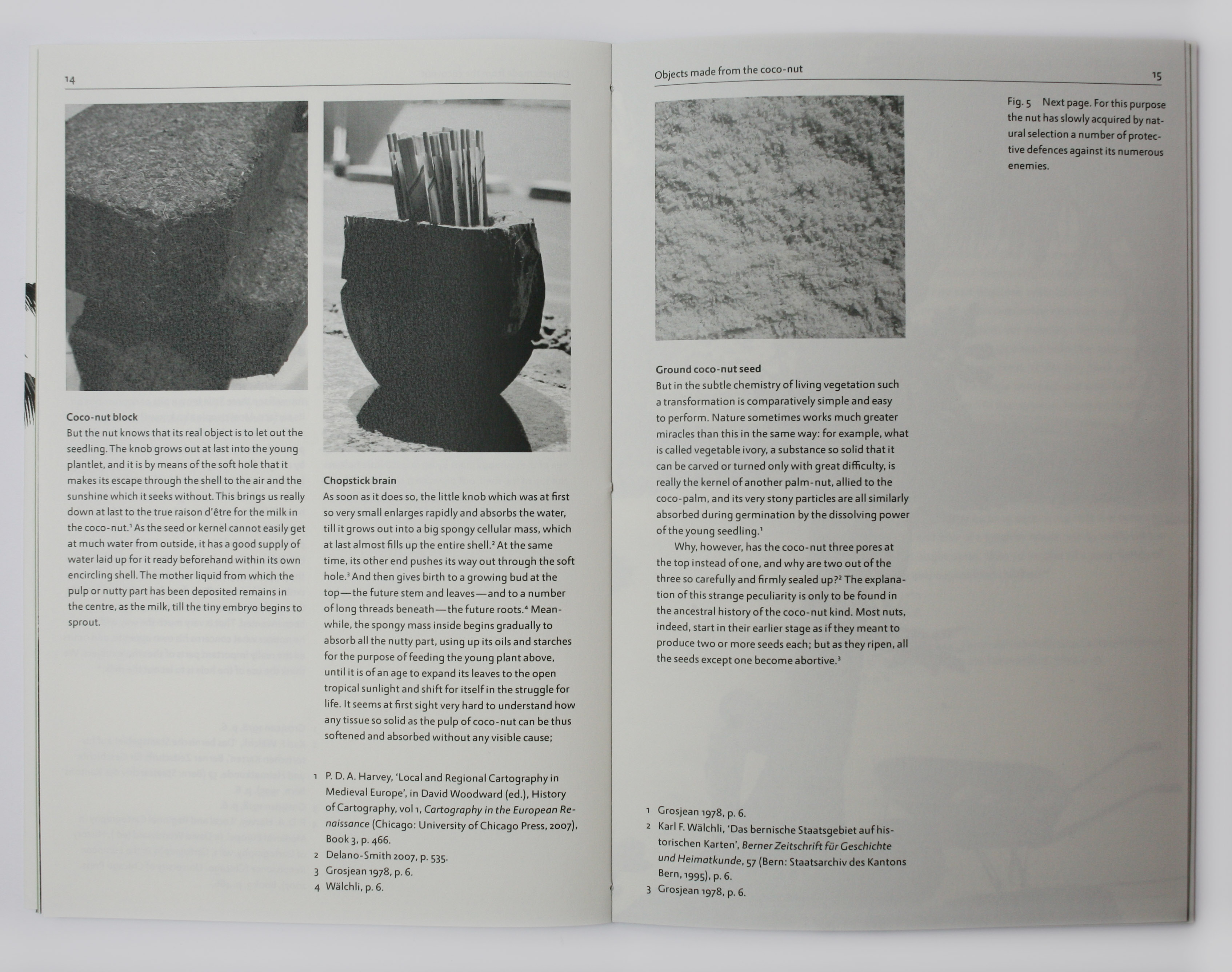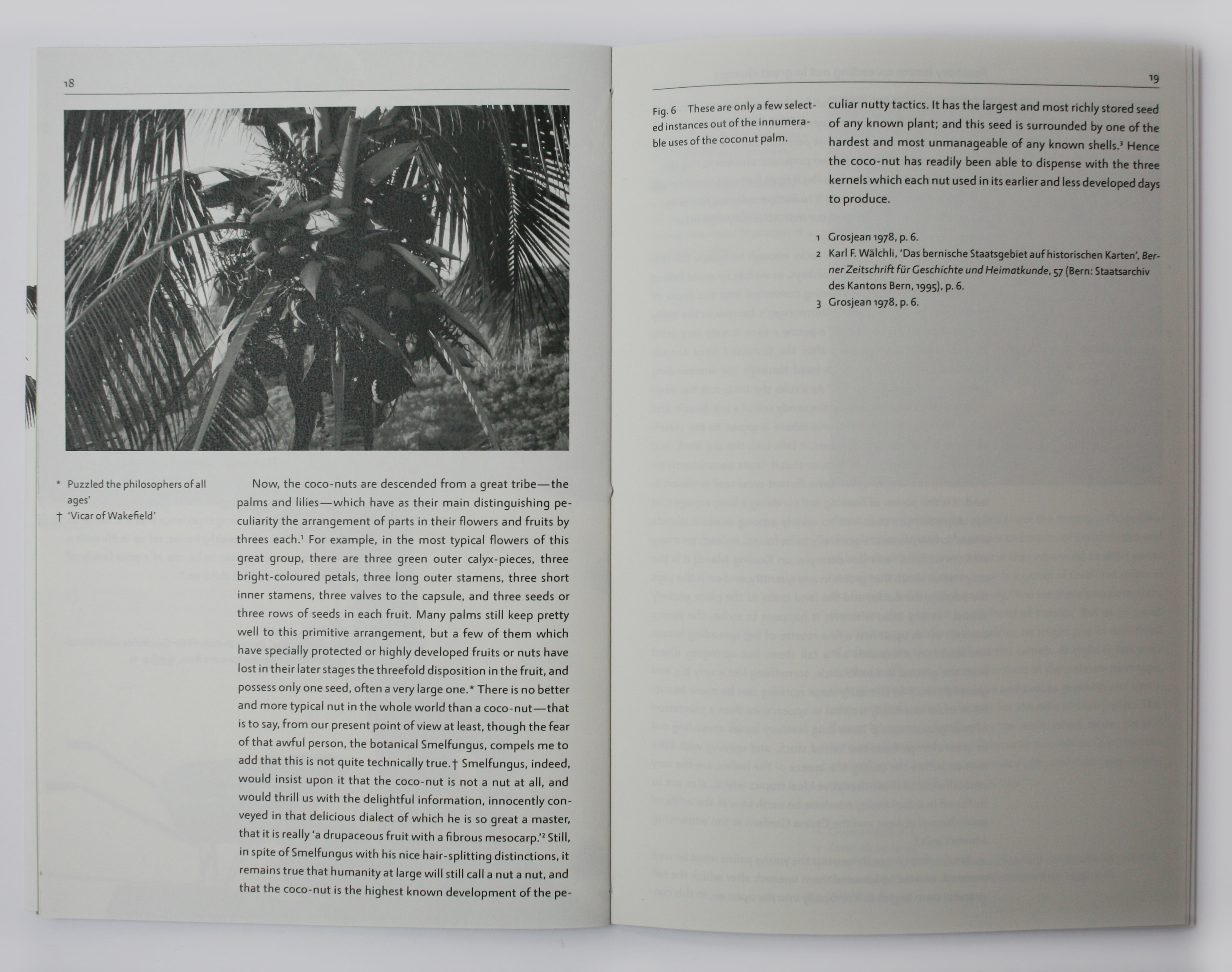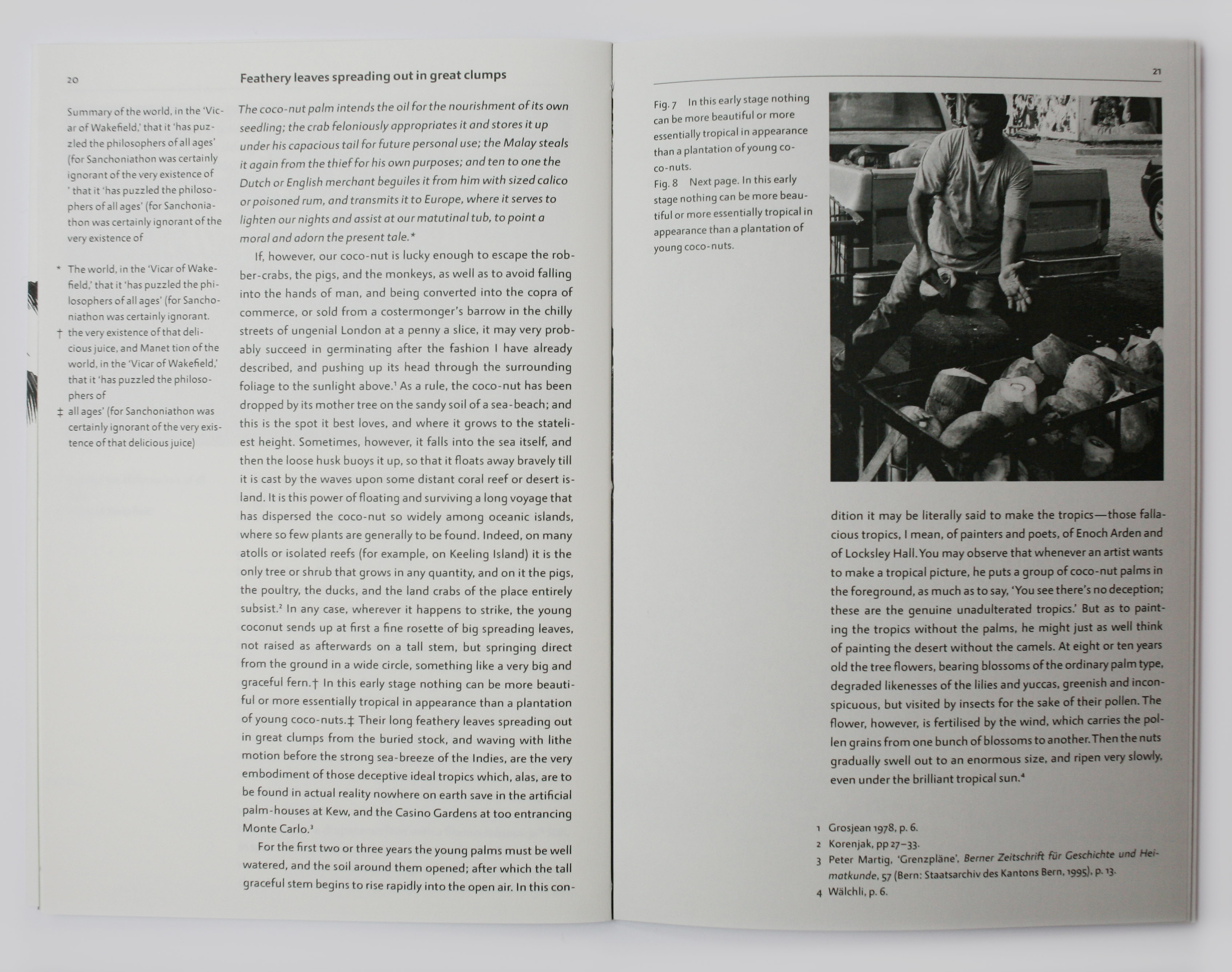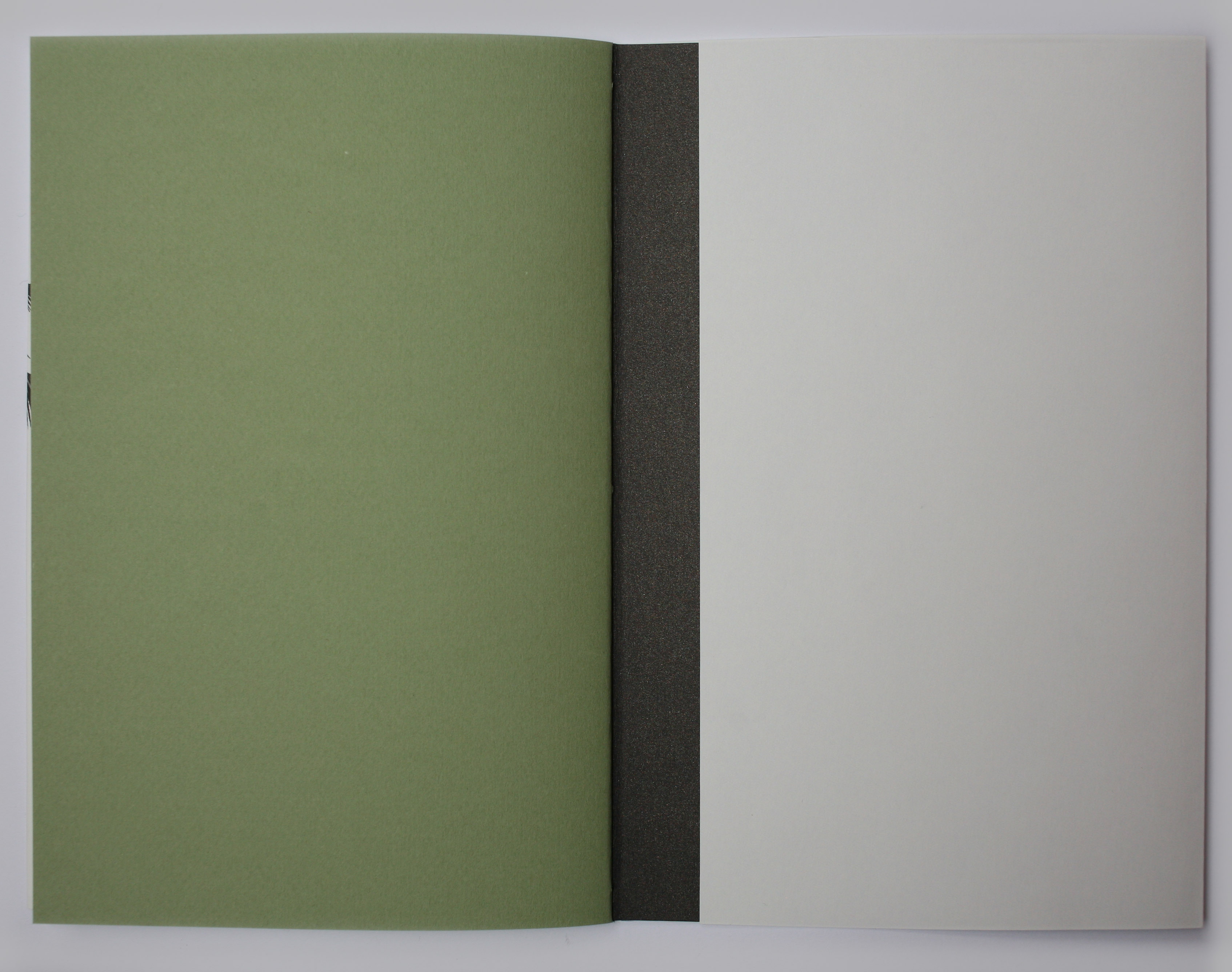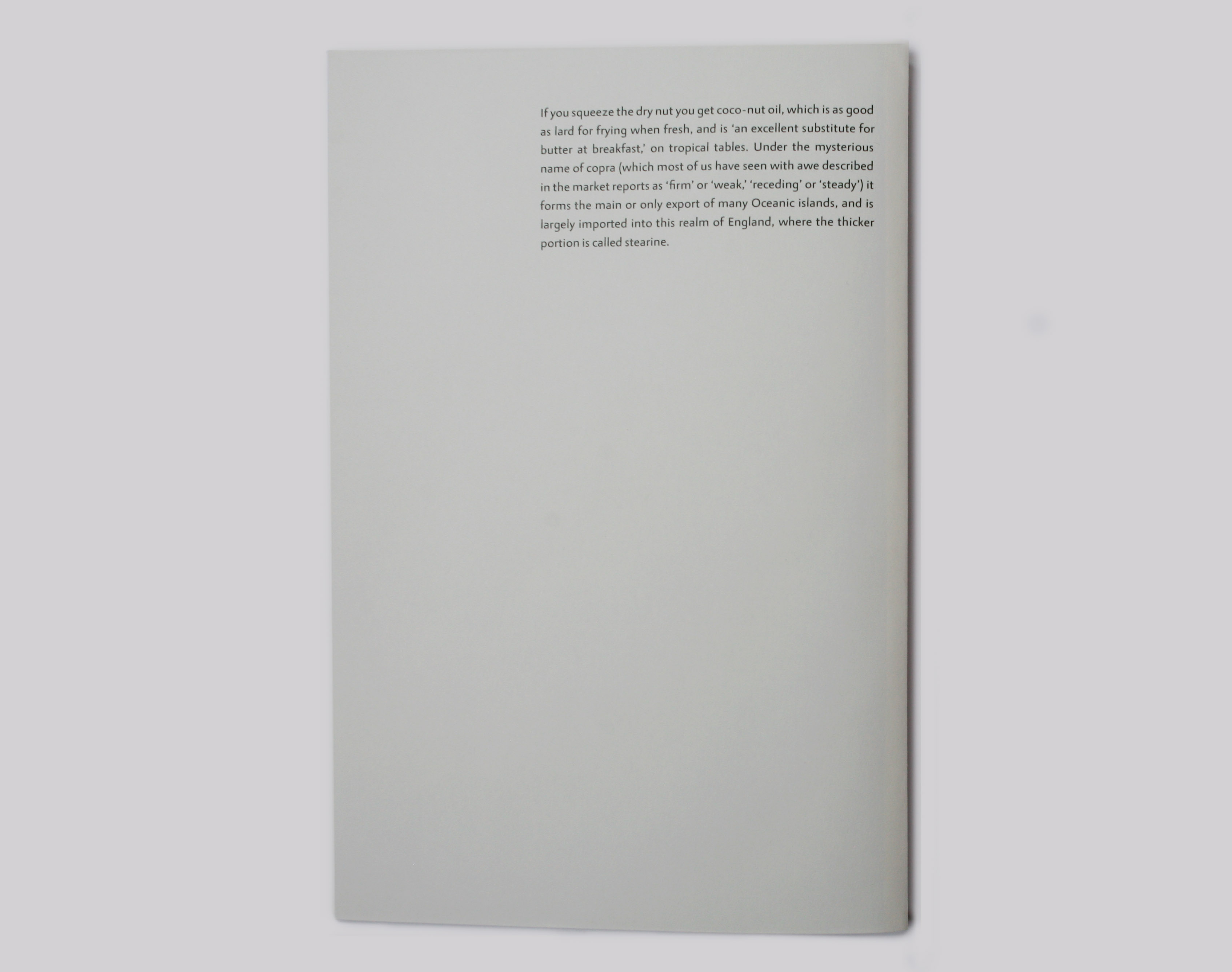 Showcase of the complete content of the book
Author
Published
Tags