Do you prefer fish or chocolate? Get both!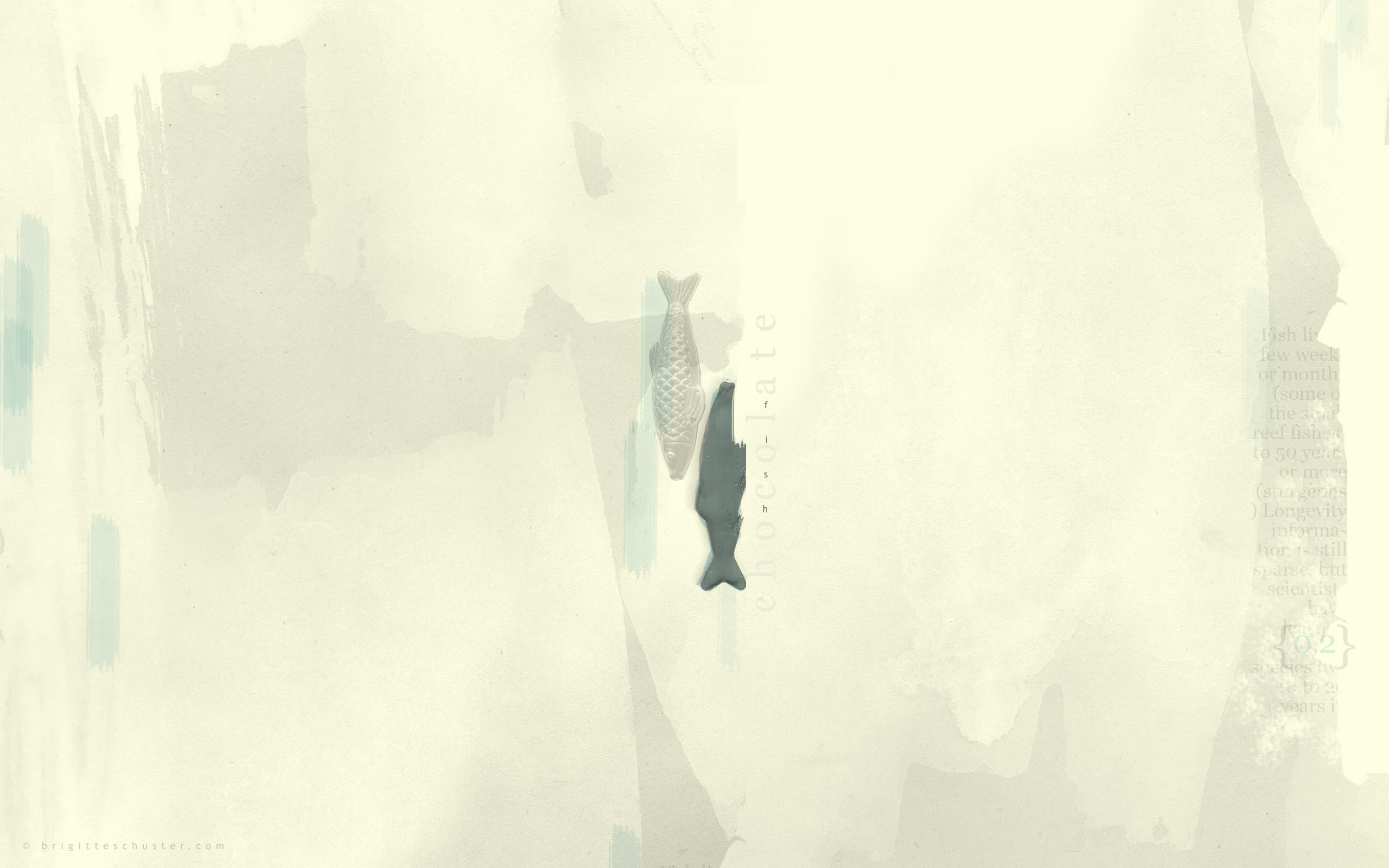 Fish live a few weeks or months (some of the small reef fishes) to 50 years or more (sturgeons) Longevity information is still sparse, but scientists have learned that species live 10 to 20 years in temperate waters. Chocolate fishes don't live for long.
This 'Chocolate Fish Desktop-Wallpaper Design' is a digitally generated illustration which contains scans of a cocolate fish, scans of ripped and acylic painted paper, and typographical elements. I combined all the elements in photoshop and used very minor additional effects such as curves or Duotone image.
Download Chocolate Fish Desktop-Wallpaper Design (2560 x 1600 px)
Please note that I have some rights reserved for this artwork.
Author
Published
Tags