Atelier-rencontre with Paolo C. Penna at Graff Gallery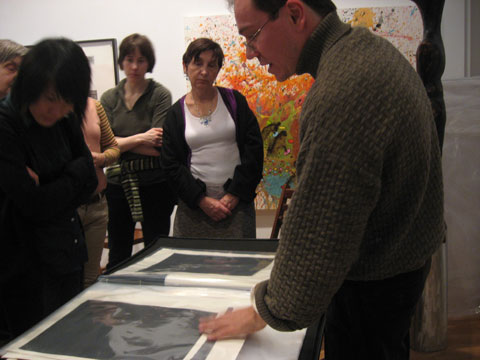 In April, Sao Paolo, Brezil, based artist gave a talk at Gallery Graff. The series he shows are inspired by Pessoas writings. They feature at the same time a person and the place that is connected to this person in form of a landscape in the same way our memory might connect them.
Paolo C. Penna explained his intaglio working process: After every modification he effectuates on a single plate, he makes a print. Sometimes the prints turn dark, sometimes he lightens them up by manipulating the plate in the opposite way. Eventually, looking at the first print and at the last one, two very different prints emerge out of one and the same plate. He explains that the use of this one plate works as a metaphor for preserving memory.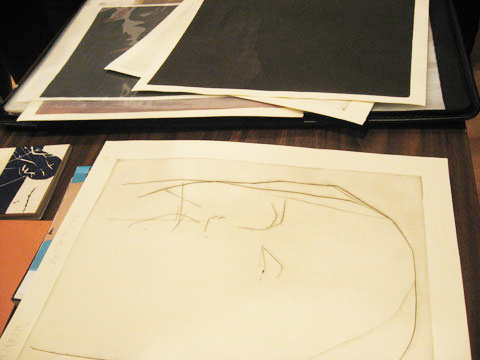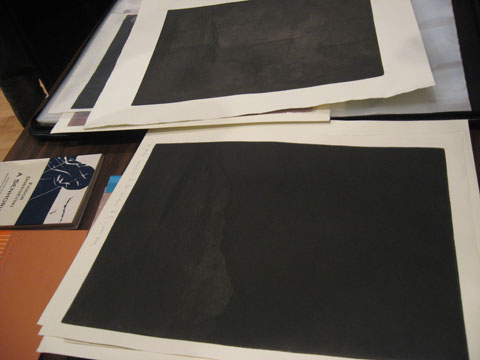 Author
Published
Tags