Montreal italic (calligraphy book)
project: "Formal italic" book with texts about Montreal
collaboration: Fran Sendbuehler, no bar code press (bookbinding)
2008
Written with 1.5,2 and 3 mm 'Brause' nibs on Saint Armand handmade linen paper. The transparent property of the paper is explored by using different sizes, line-heights and an interesting layout.
I used texts about Montreal's immigrants, washhouses, living, fiction, winter, and language – all written by Montreal authors. The cover is wrapped with an inkjet printed poster of a photograph taken in Montreal.
Book description: calligraphy, handmade paper, perfect binding, 60 pages, 6 x 9 in, unicum
This is a self-initiated project following a 10 week "italic" workshop with Marco Chioini.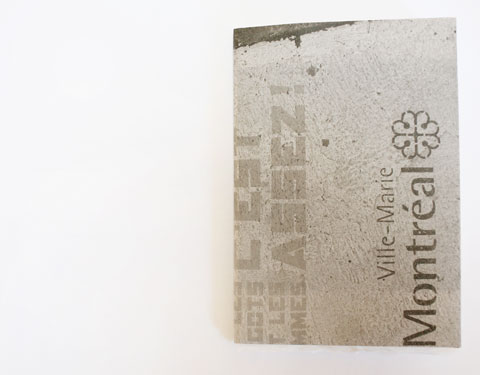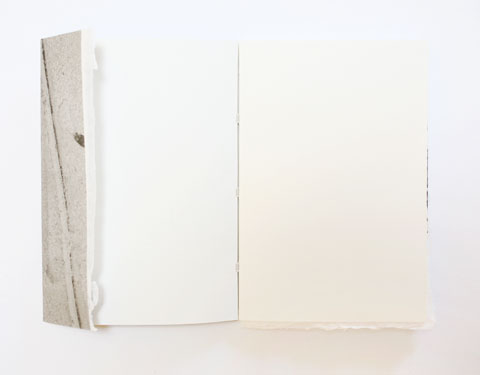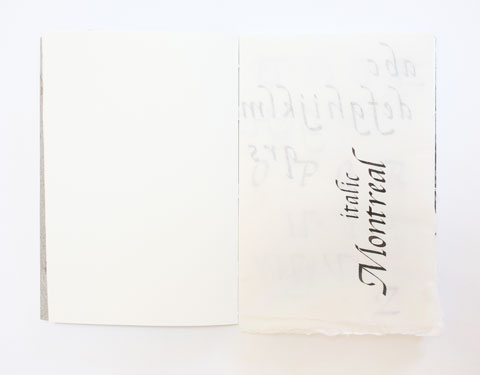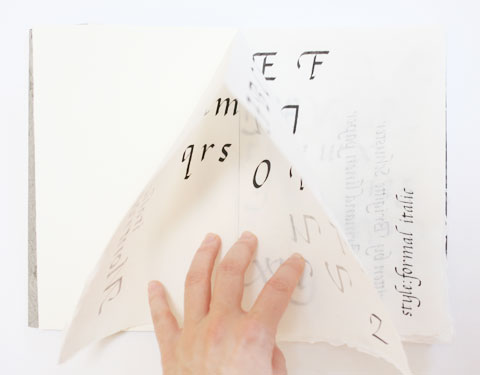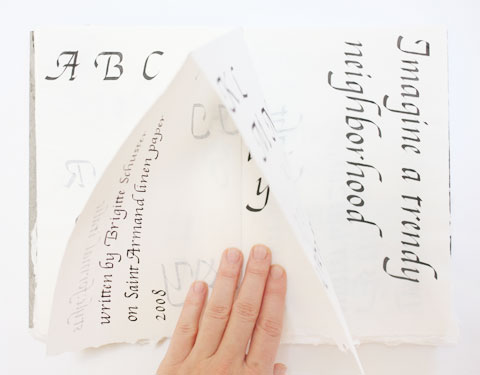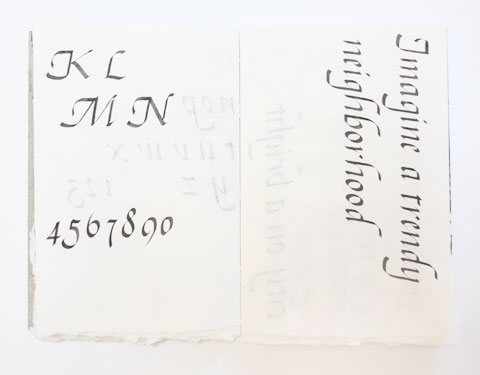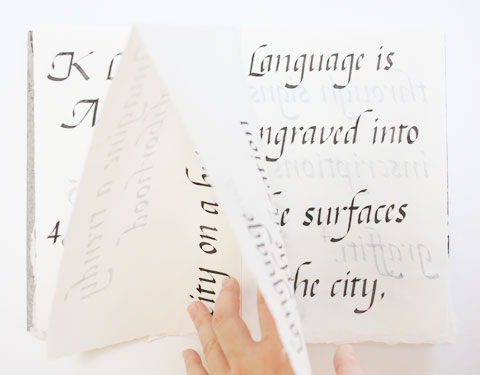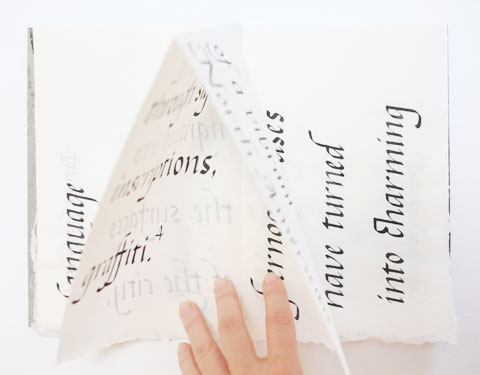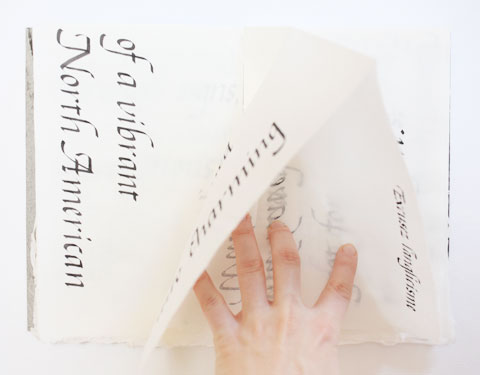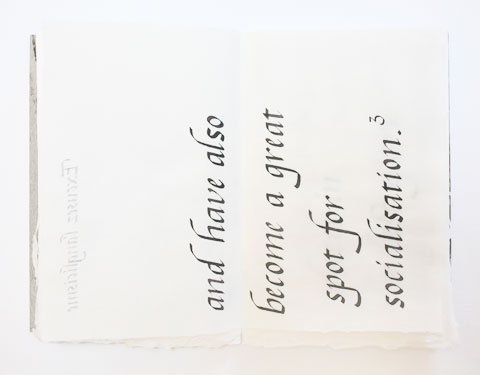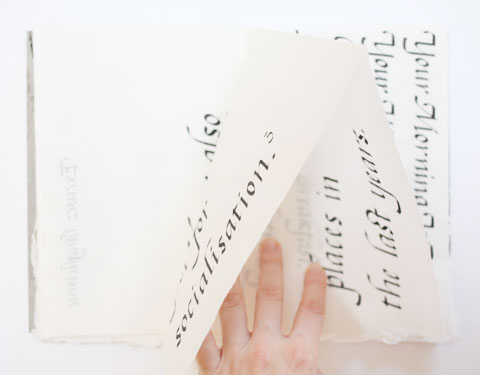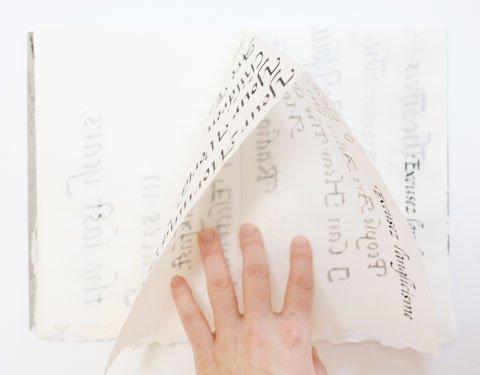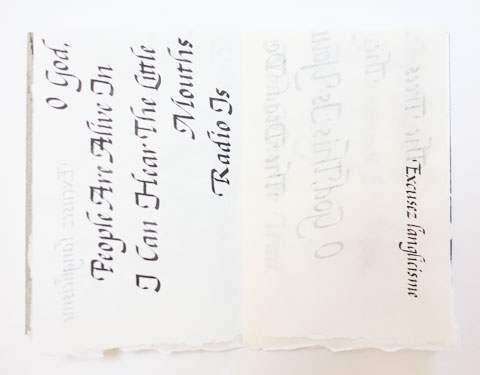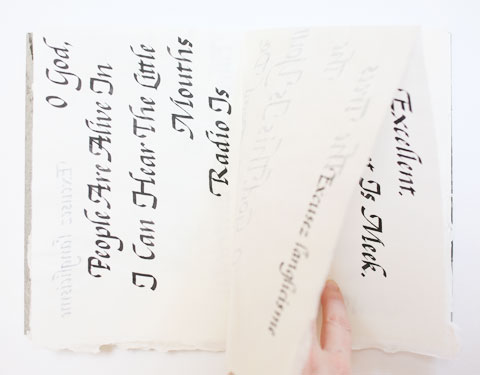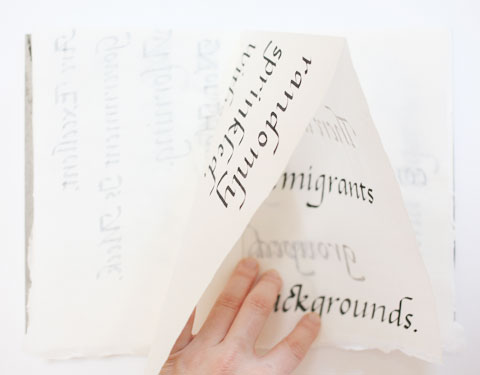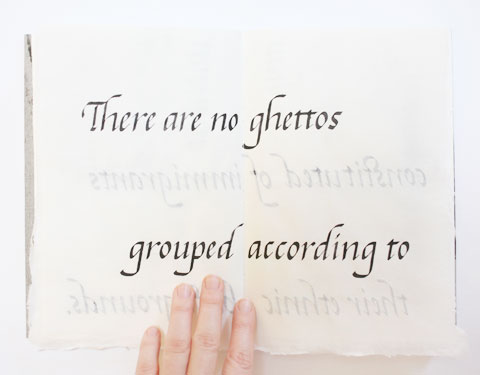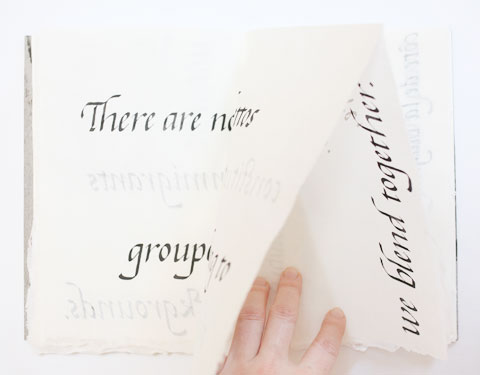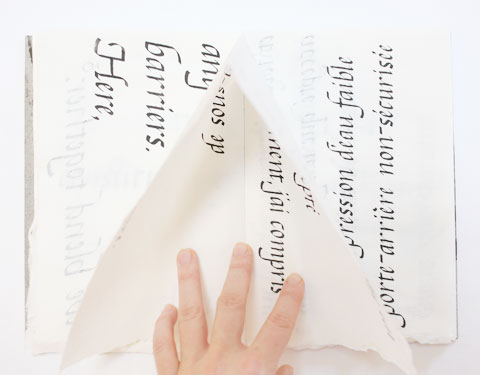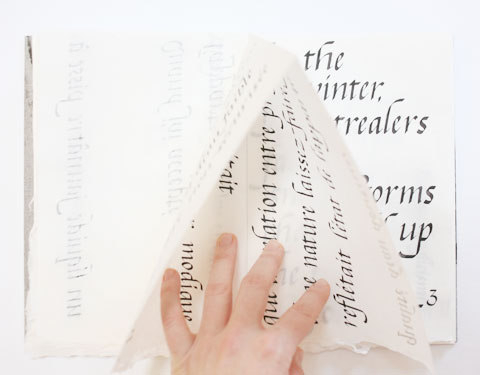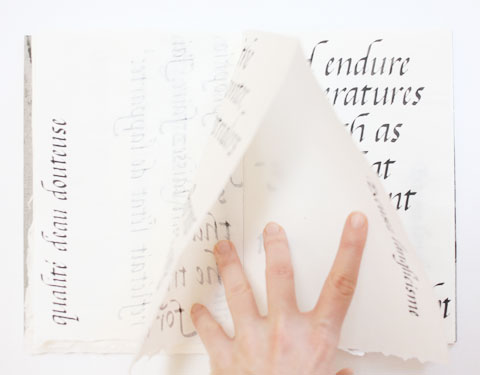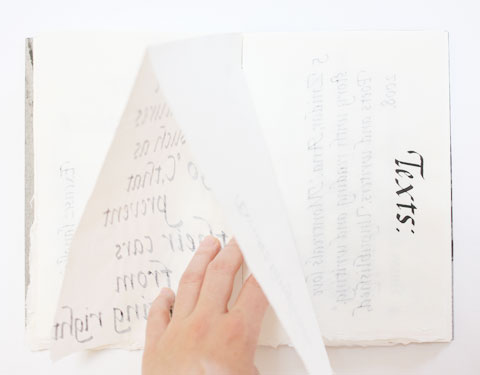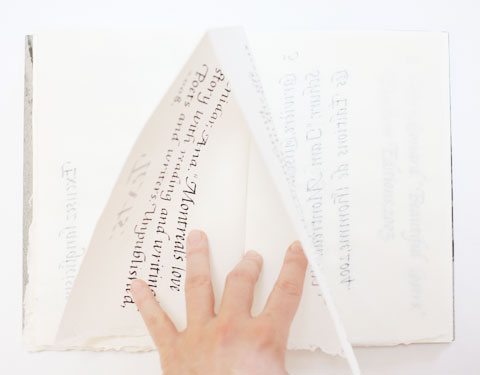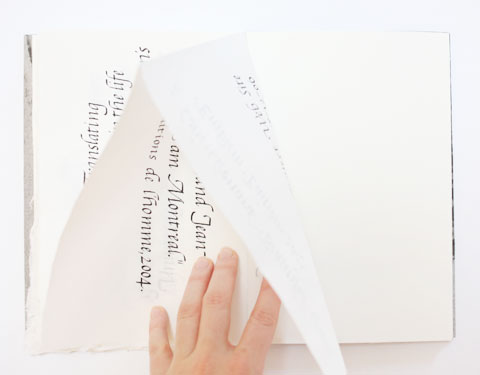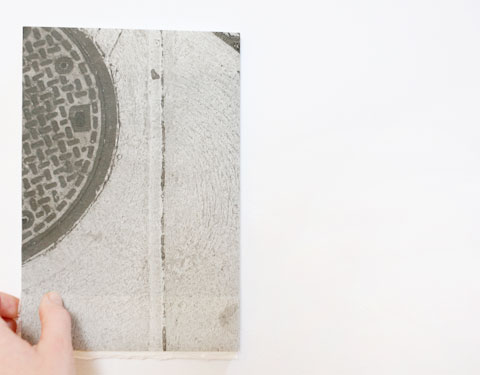 The work in progress:
Miniature mock-ups were useful to plan the layout. Calligraphic writing has been scanned and layouted in photoshop before being printed in small size.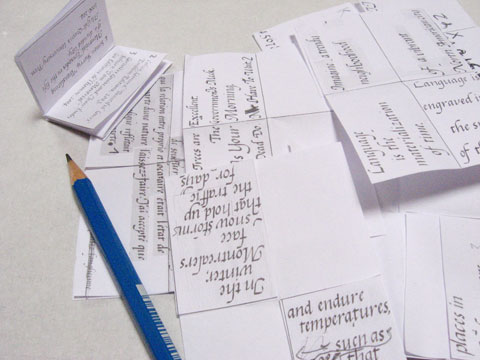 The paper is folded with a bonefolder: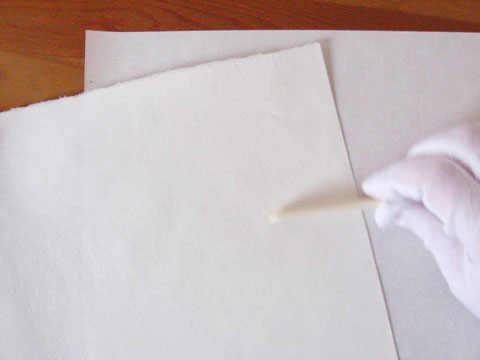 Everything is ready to start writing:
Raw sheets of 12 x 18 inch are folded in 4 parts. Old books, which needed to be opened when they were new, inspired me to keep the 12 x 18 inch sheet in its full size. I wonder if someone will ever open the book pages.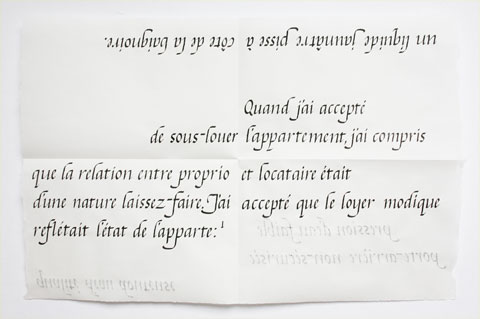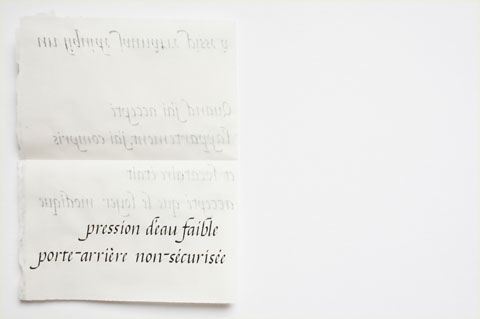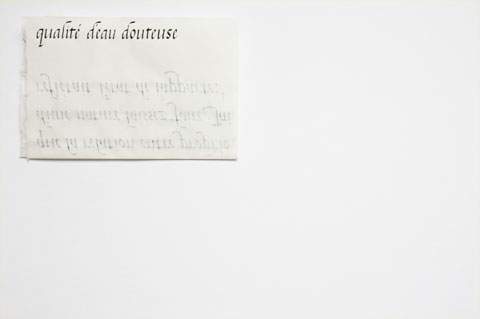 The paper and calligraphic details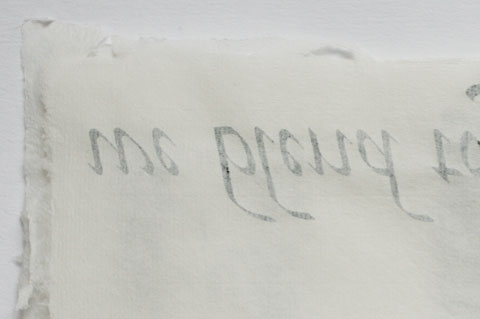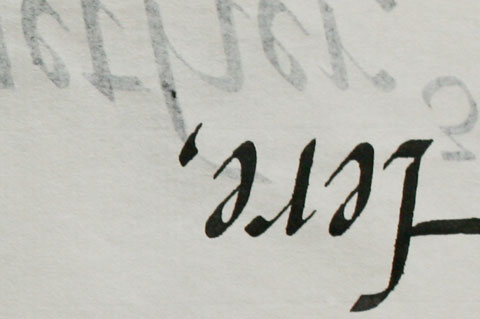 Fran Sendbuehler from no bar code press, my bookbinder, is sewing the pages: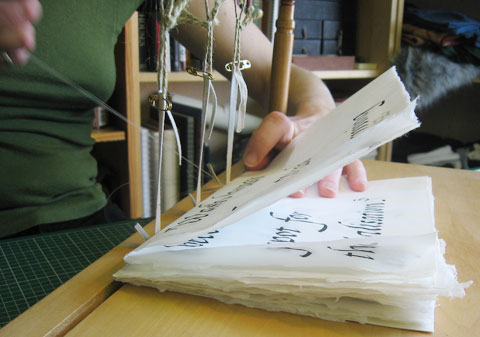 Many hours of calligraphic practice: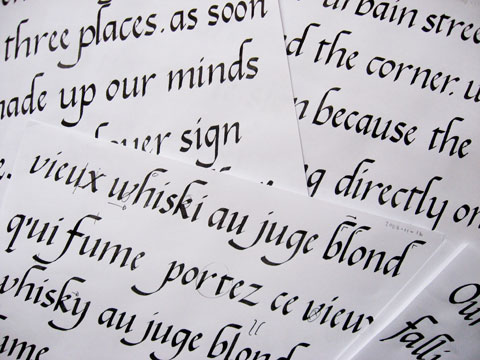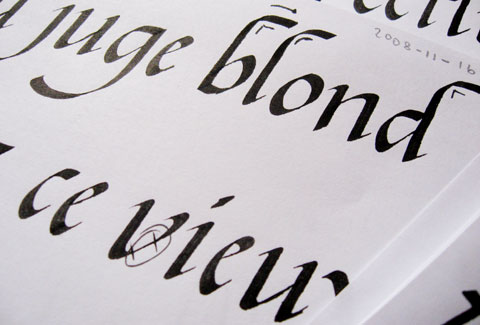 Author
Published
Tags