Seta (calligraphy book)
project: Book in use of "Foundational hand/roman minuscule"
collaboration: Fran Sendbuehler, no bar code press (bookbinding)
2009
Written in different sizes with 'Brause' nibs on Japanese Kagagampi paper. Use of walnut ink and red Windsor Newton ink. Double pages, folded and placed in a cardboard box, which is hold together by a red silk thread.
I used Italian and French text excerpts from Seta (Silk) by Alessandro Barrico. It is a 19th century novel about a French silkworm-merchant, who travels between France and Japan. At some point later in his life he finds out that life had passed him without him noticing some of its beauties.
Book description: calligraphy, Japanese Kagagampi paper, 64 pages/8 sheets, 5.75 x 11 in, unicum
This is a self-initiated project following a 10 week "Foundational hand/roman minuscule" workshop with Marco Chioini.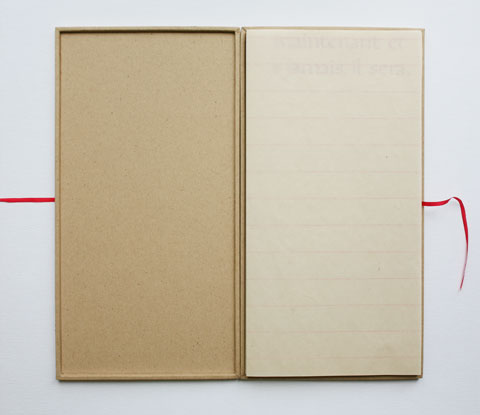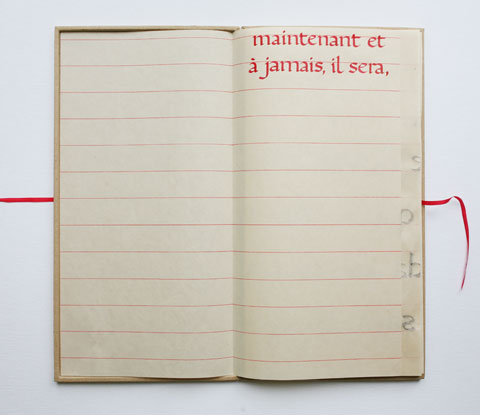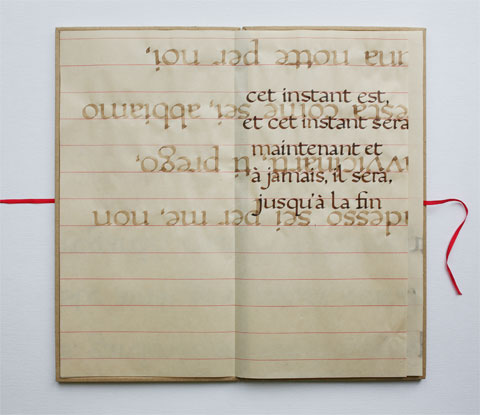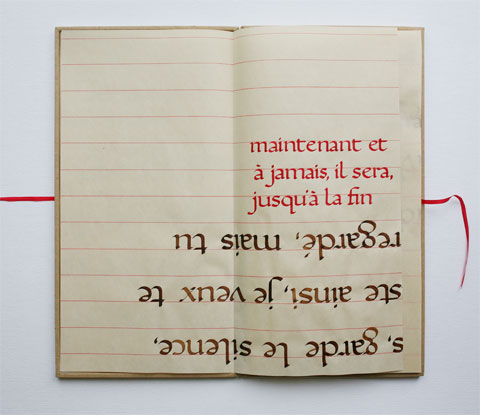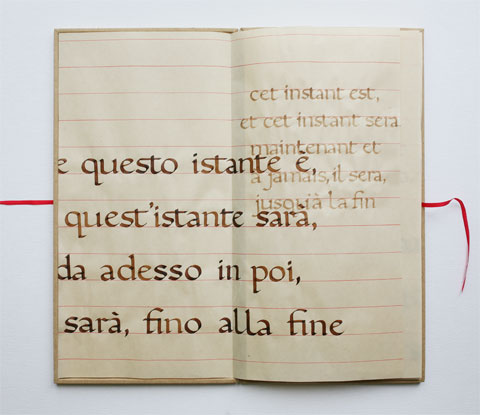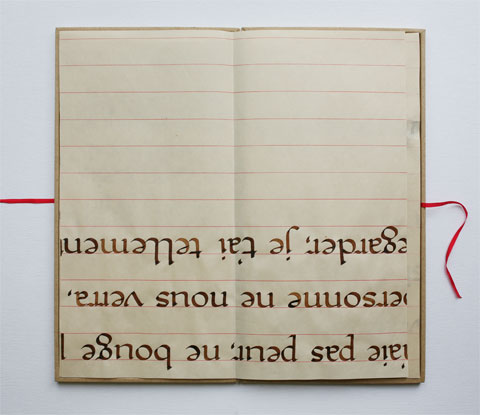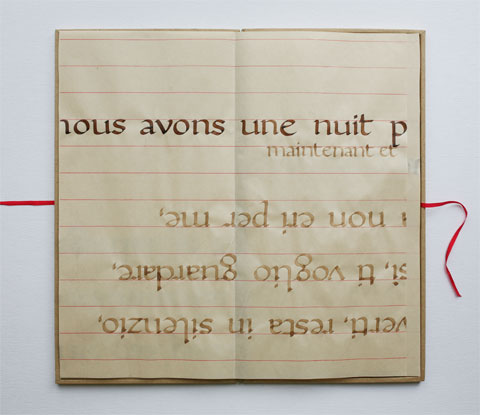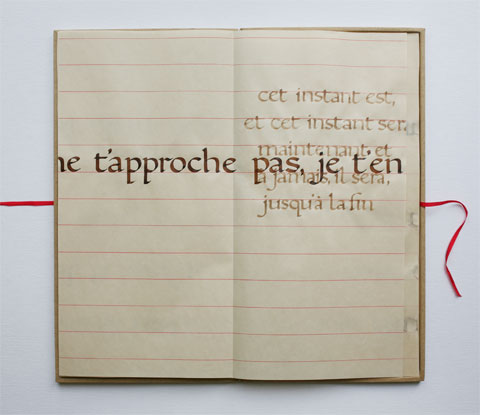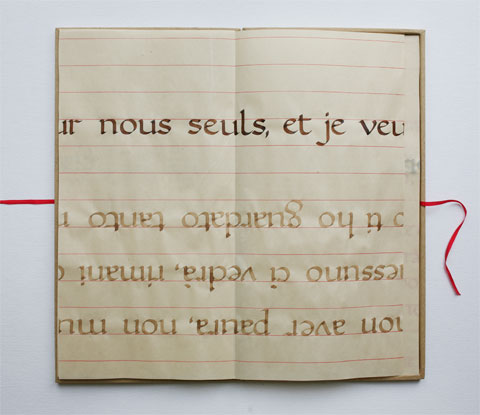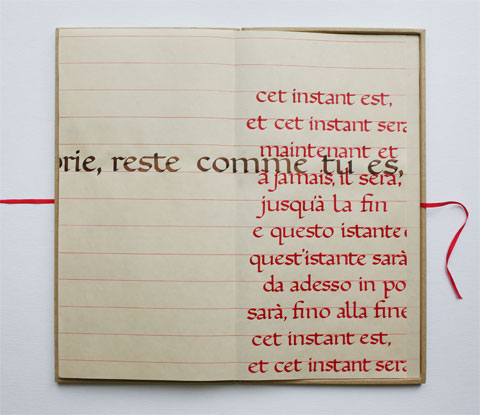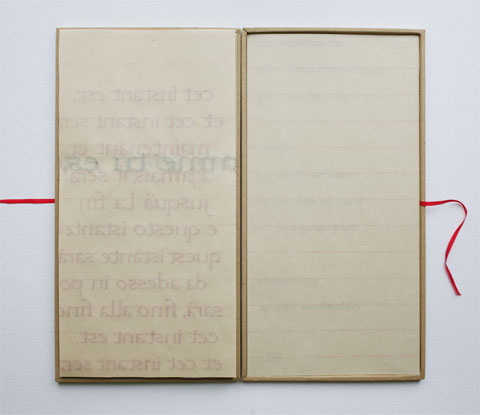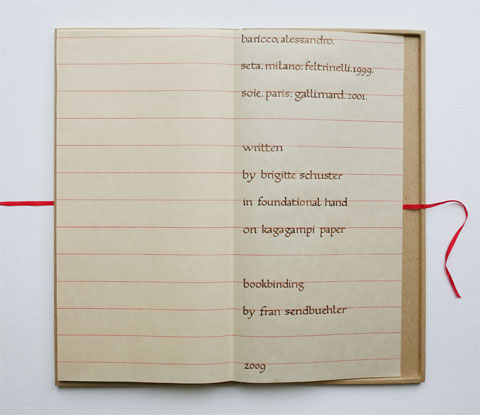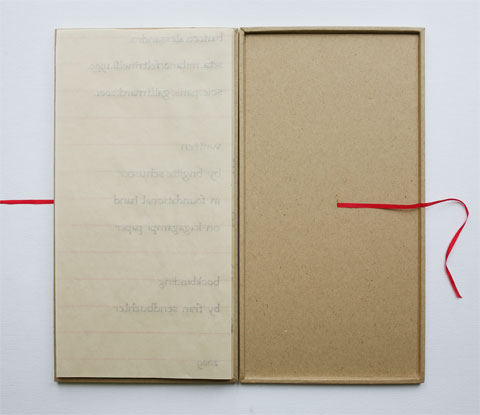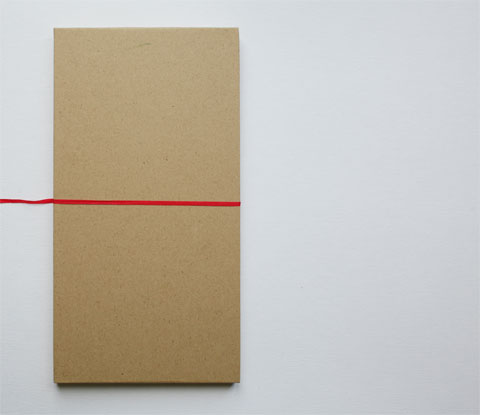 Project preparations: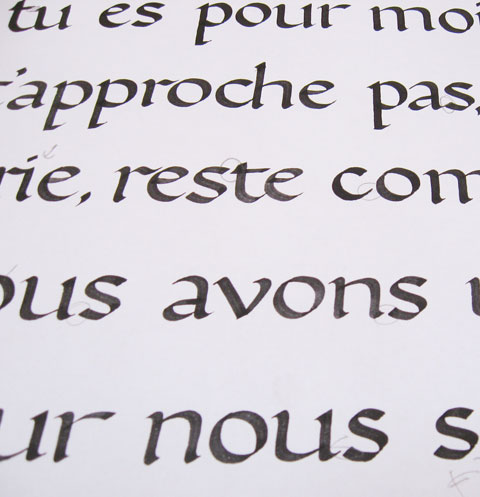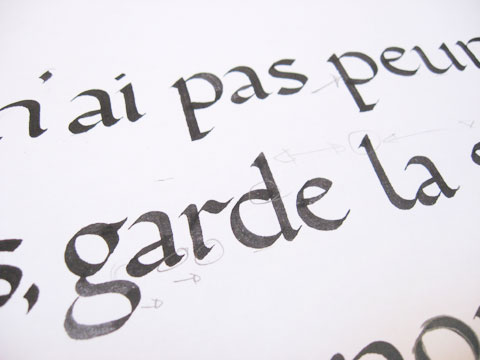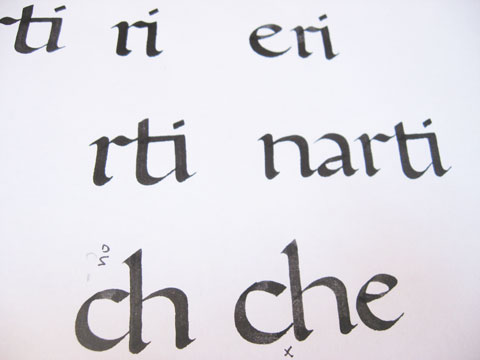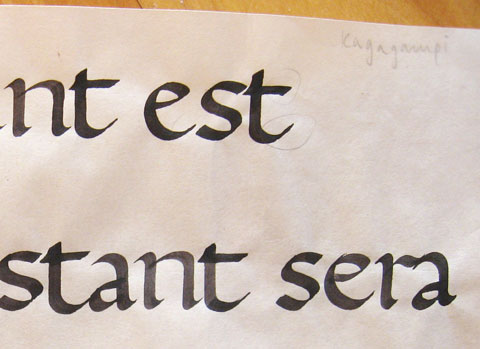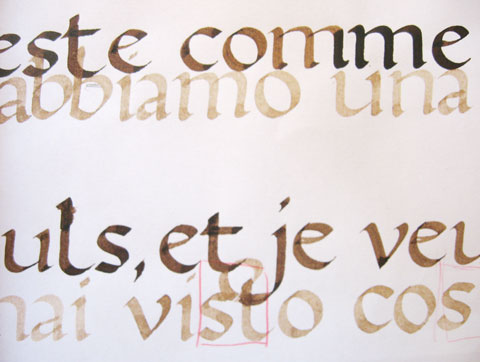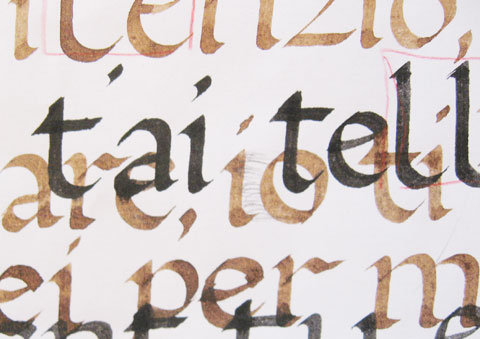 Author
Published
Tags