Munich culture in January 2009
Photographic still lifes at Stadtmuseum Munich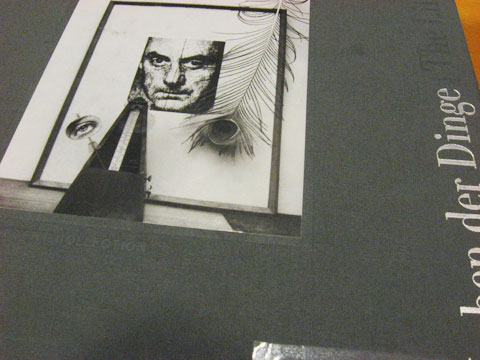 "The Life of things - The idea of still life in photography (1840-1985)" is the title of the exhibition at Stadtmuseum Muenchen. In the 19th century still life was considered as a minor subjet in photograpy and photographers would therefore use it as a medium of experimentation. Compositions with fruits, flowers, hunting objects, or kitchen still lifes were produced and often used by painters for their artworks, for instance by Gustave Courbet and Edouard Monet.
In the 20th century the traditional genre of the still life was broken down and much more explored by Surrealism and the Bauhaus. In the 20ies and 30ies two ways of composing were used: First, nature or technical studies were demonstarted in abstract studies of structure and detail. Second, subjects were artificially combined, which made them totally different from the symbolic, decorative compositions of the painted still lifes.
Jewish Museum in Munich
At Jewish museum in Munich is currently displayed the exhibit "Münih ve Istanbul". During the "Third Reich" Istanbul became a place of exile for many jews.The show is based on scenes of festivals and holidays in Turkey. Ten installation scenes with decorated tables feature stories of those in exile.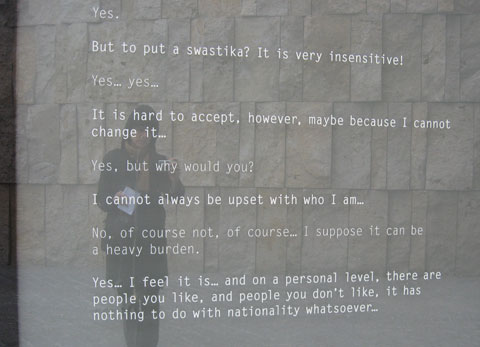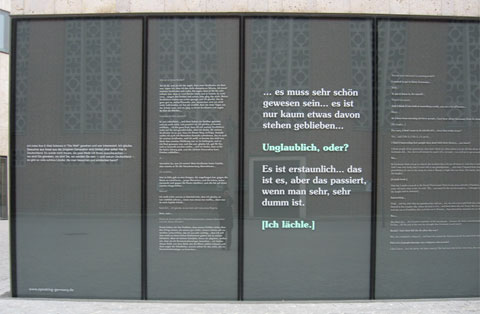 All around the exterior of the Jewish museum's building is an installation that consists in texts set in different typefaces and sizes. The texts are part of the projet Speaking Germany.
Kunstverein Munich
Kunstverein Muenchen featured Duncan Campbell and his work based on the political Northern Irland conflict.
Author
Published
Tags