The Cardamon™ typeface family
The Cardamon™ typeface family is a distinctive, yet unpretentious contemporary serif design. It's an exceptionally legible and versatile family that can be an ideal choice for text composition.
The initial design, formerly entitled Canella, was developed as part of the Type and Media master's course at the Royal Academy of Art in The Hague.
Supported styles: Cardamon Regular, Cardamon Italic, Cardamon Medium, Cardamon Medium Italic, Cardamon Semibold, Cardamon Semibold Italic, Cardamon Bold, Cardamon Bold Italic
Type of Design: The roman faces are old style designs based on the basic shapes and proportions inspired by the 16th century punch-cutters Hendrik van den Keere and Robert Granjon. Inspiration for the italics comes from the 16th century writing masters Giovan Francesco Cresci, Ludovico Vicentino degli Arrighi – and Robert Granjon's italics.
Uses: This is a design made for textual and editorial content. Books, periodicals, catalogs, brochures and advertising copy are natural environments for the Cardamon family. In addition, its large proportions, strong serifs and simple character shapes enable the face to perform well in digital, on-screen applications.
Available from: Fonts.com, Linotype Library, MyFonts, FontShop
on linotype.com see also: details and background information and Brigitte Schuster's interview
read about the process on the http://Fonts.com Blog: Cardamon – The Name Was The Easy Part by Allan Haley in News on March 6, 2015.
read an article by Angelynn Grant on AIGA's Eye on Design blog on May 20, 2015: Type and Book Designer Brigitte Schuster Has a Spicy New Font.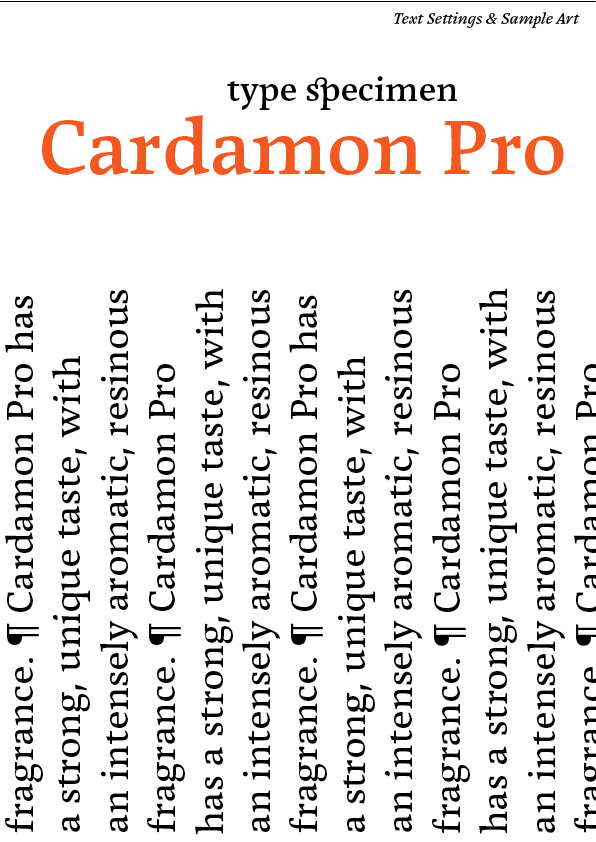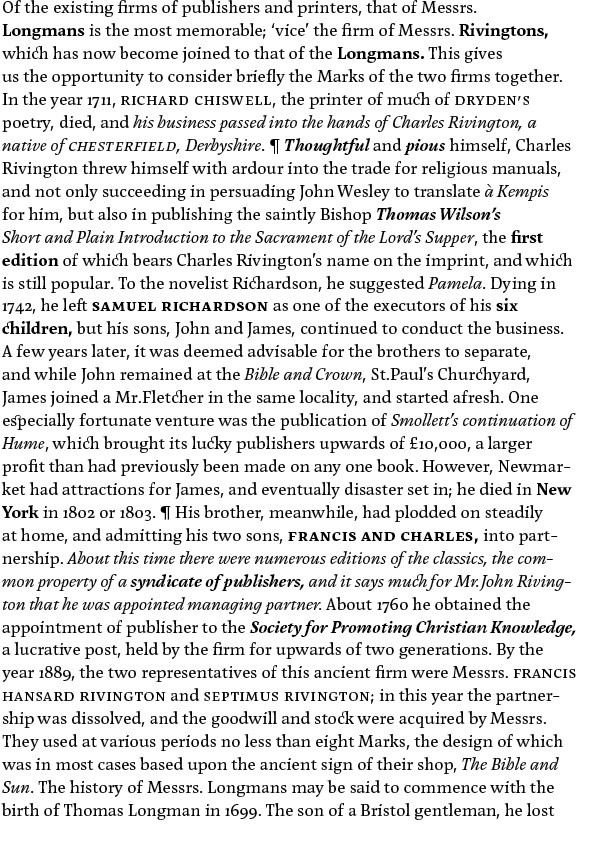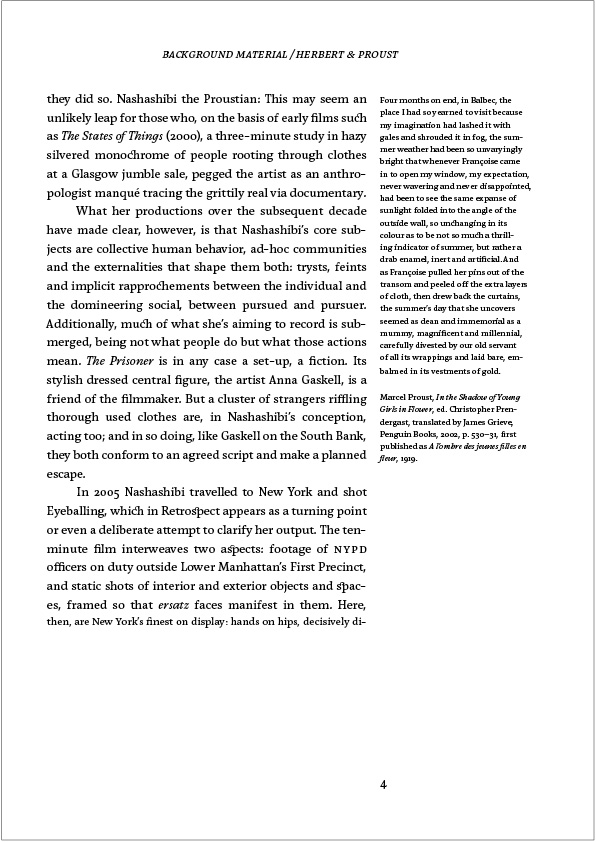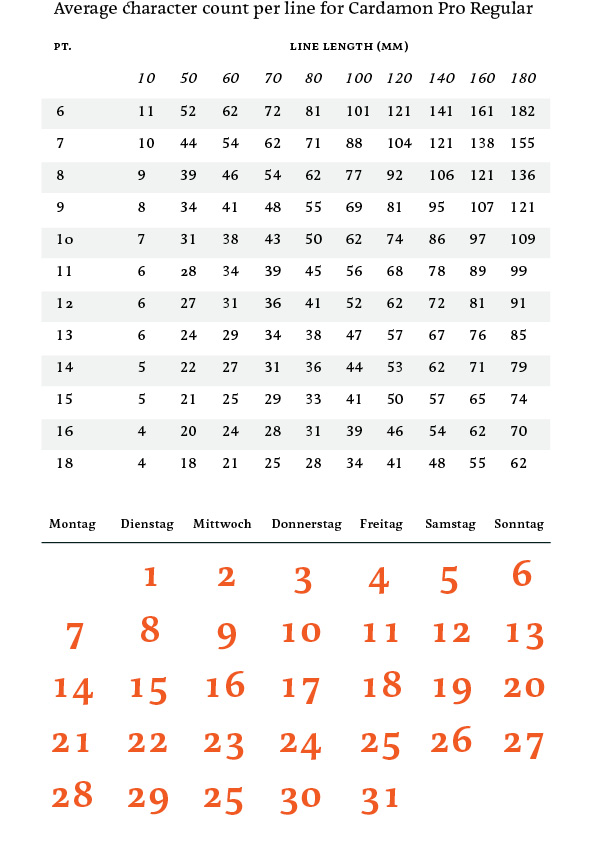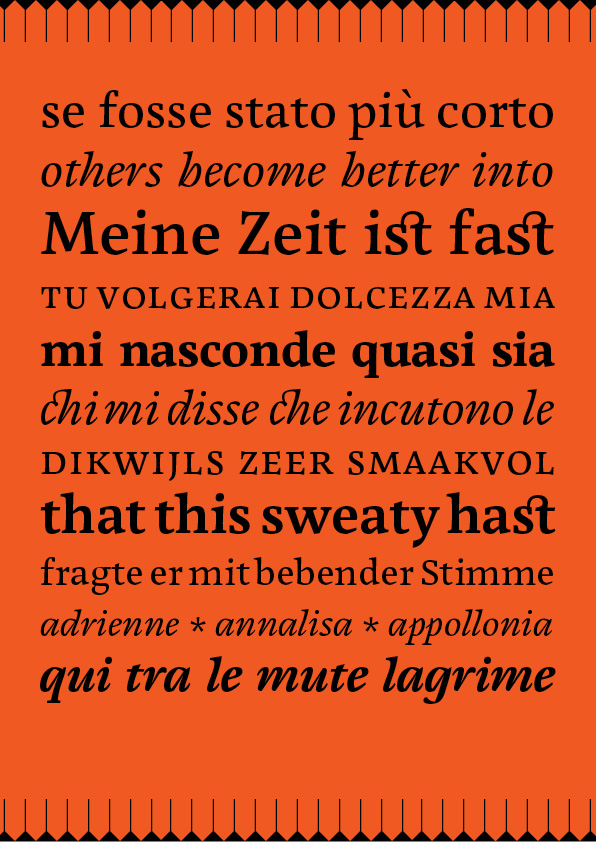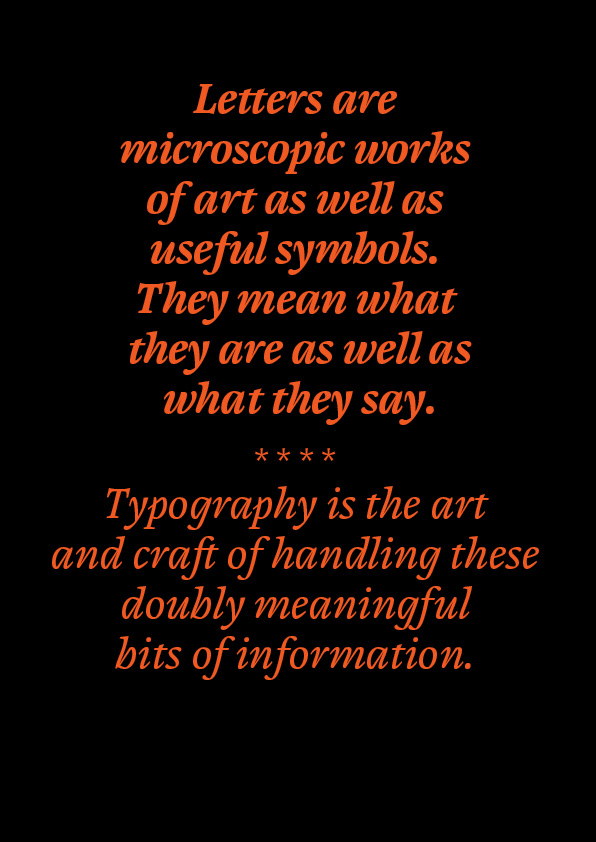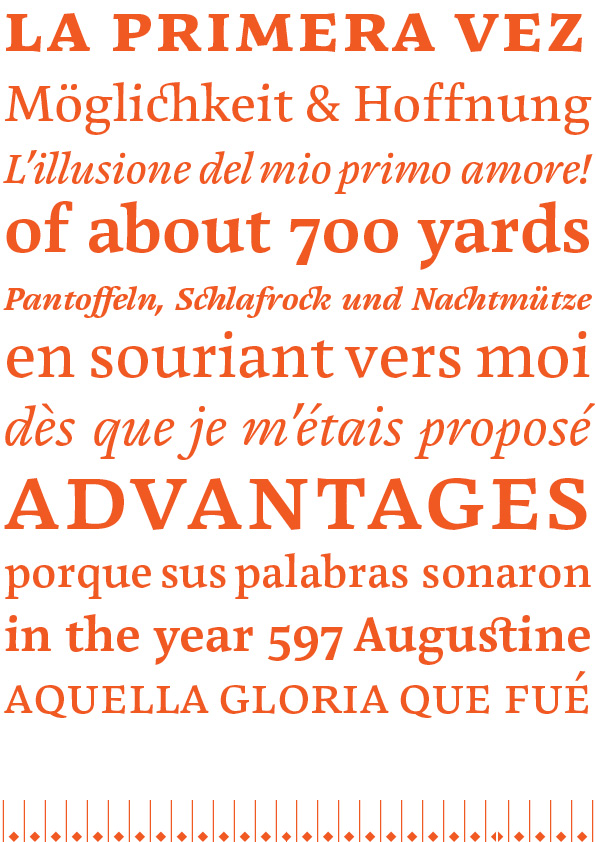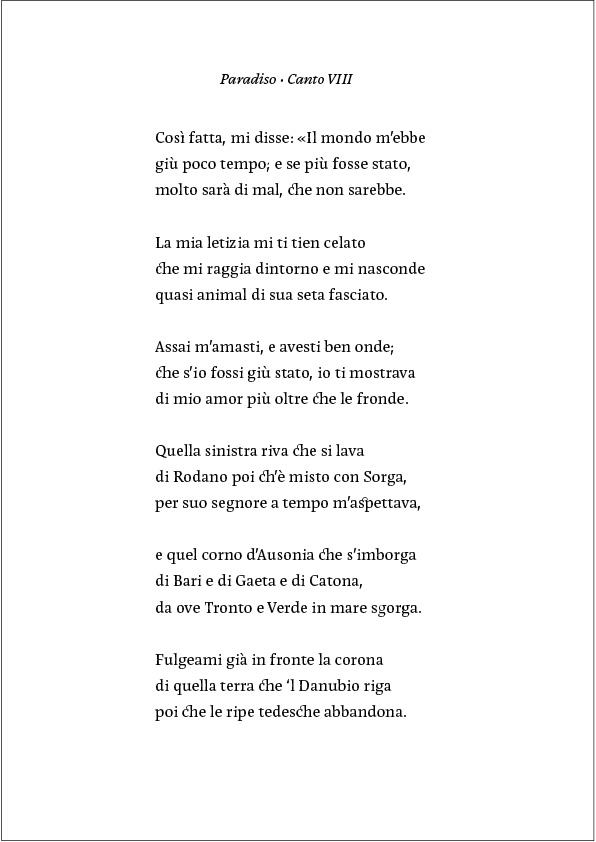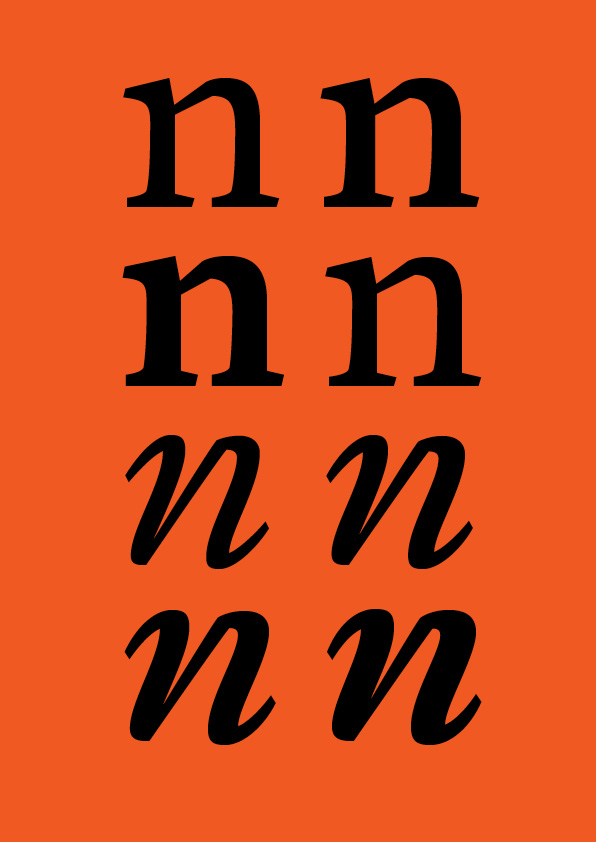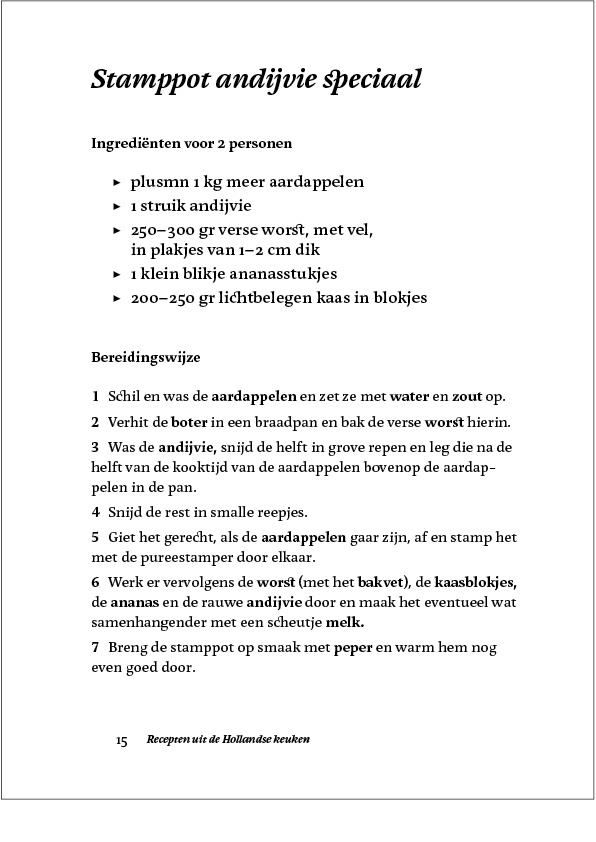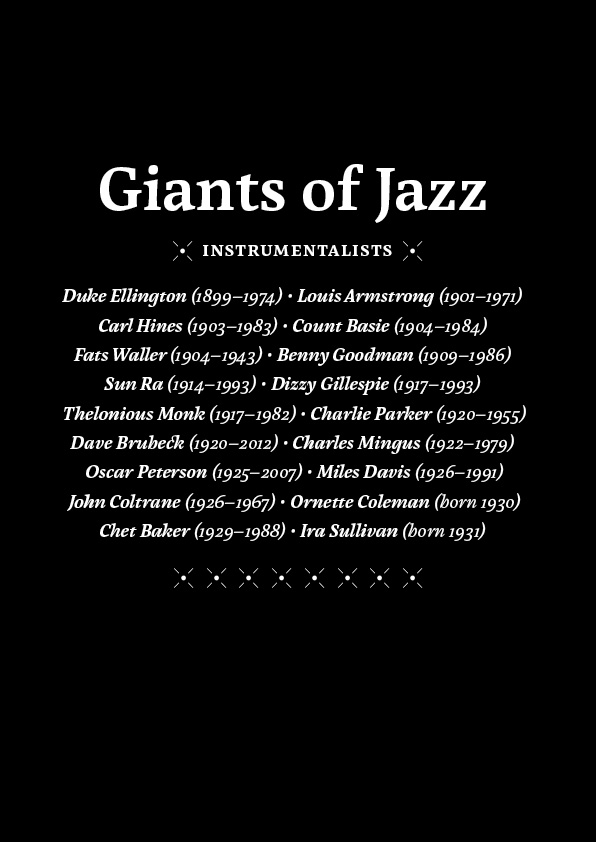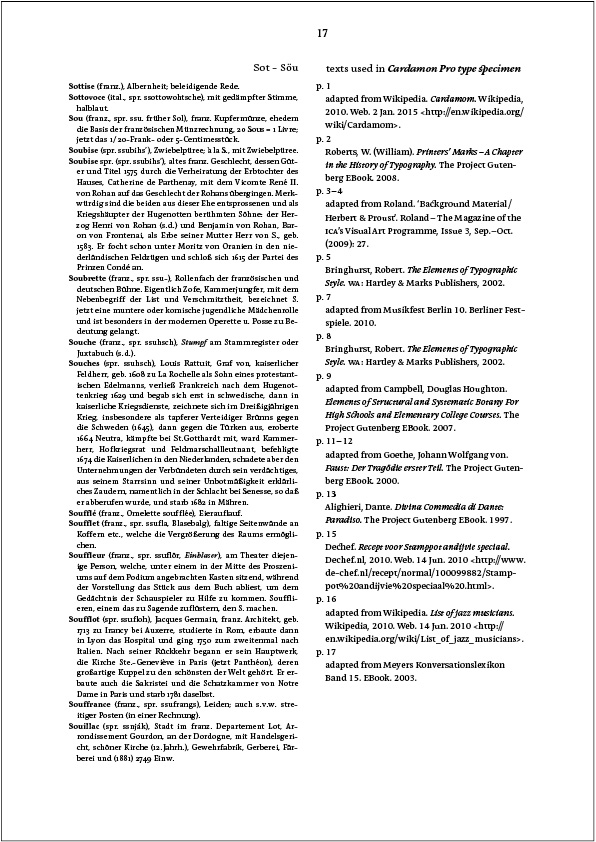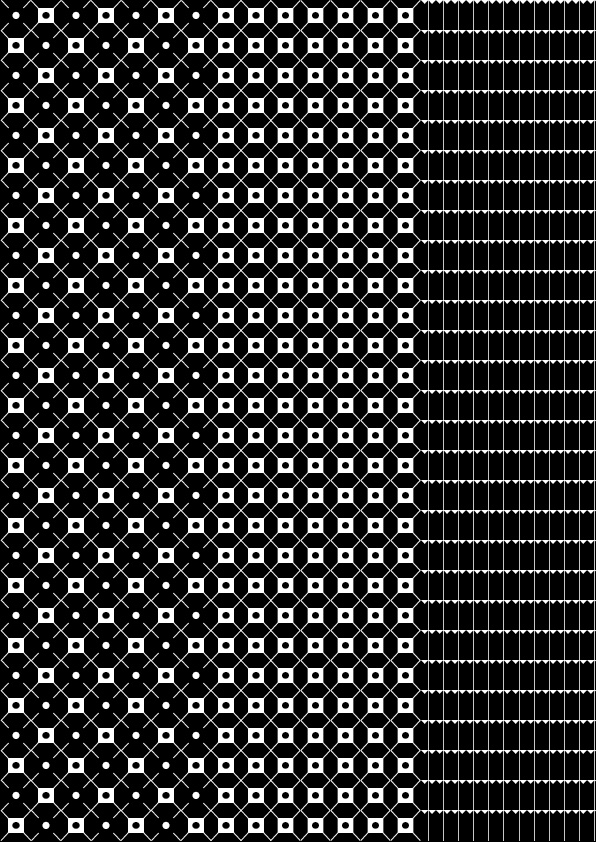 Author
Published
Tags