Garbage Cans in Montreal
project: A collection of garbage cans and the image of a dirty city
documentary
publication: Project excerpts published in the Montreal magazine URBANIA, 15 Vert (Green), Spring 2007, p. 23/33. "Une poubelle" by Valerie Duhaime
Photographs taken during the month of February 2007
Montreal is considered to be a dirty city. The local media reports it and it can be noticed as well. I documented the use of garbage cans which are often cram-full . The project is at the same time a collection of different types of garbage cans, which differ from an neighborhood to the other. I even discovered a recycling garbage can! In 'Old Montreal ', an area which is frequented by VIP and tourists and obviously represents Montreal's show case. Let's see if new programs, which are discussed by the head of the city, will be sucessful and make Montreal become a clean city.
Garbage Can on Rue Sherbrooke E, Corner Avenue Emile-Duploye
Content of Garbage Can on Rue Sherbrooke E, Corner Avenue Emile-Duploye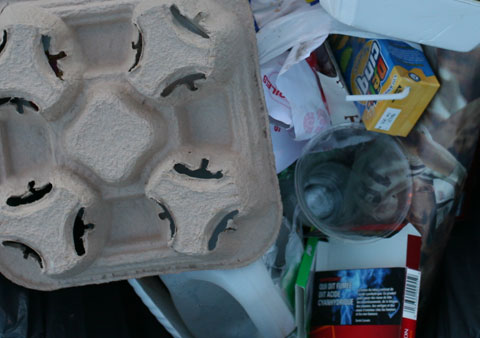 Dog and Garbage Cans on Rue Ontario E, Corner Rue Prefontaine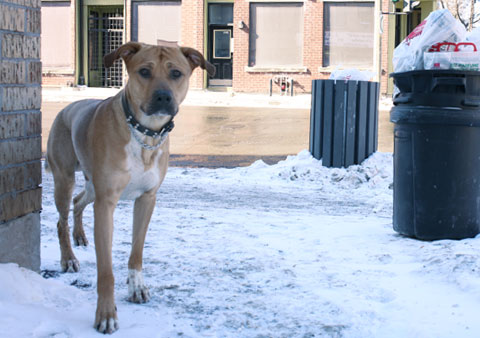 Garbage Can on Boulevard de Maisonneuve, Corner Rue Guy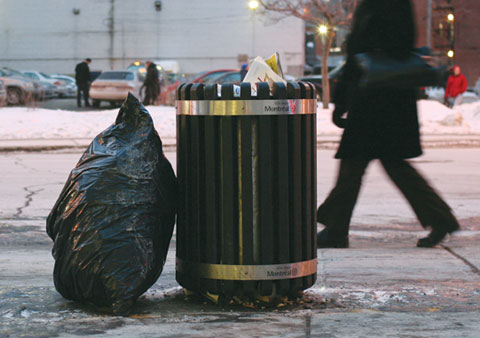 Garbage on Boulevard de Maisonneuve, Corner Rue Guy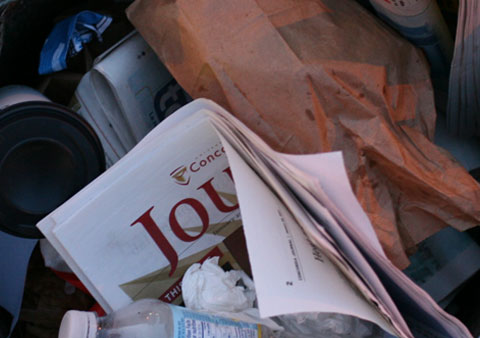 Garbage Can on Rue Jean-Talon E, Corner Avenue Henri-Julien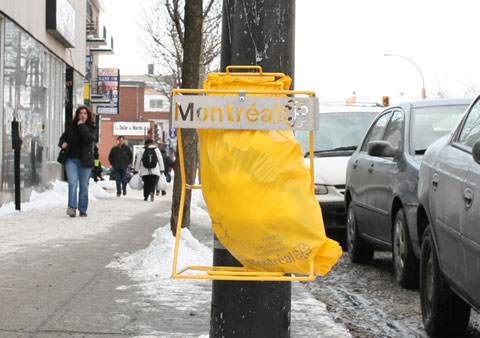 Garbage Can on Boulevard Rosemont, Corner Rue St-Denis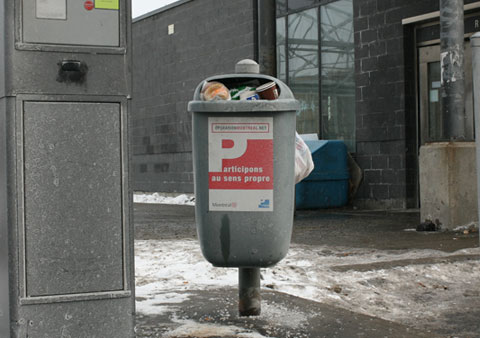 Garbage Garbage Bags on Boulevard St Laurent, Corner Boulevard St-Joseph E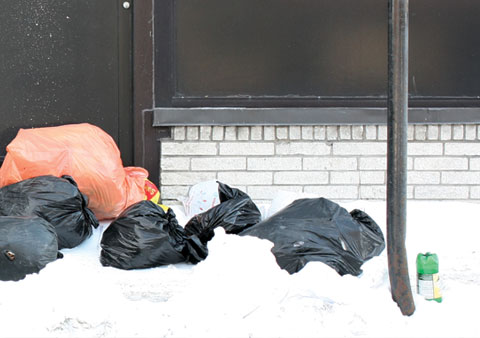 Garbage Garbage Bags on Rue Ontario E, Corner Rue Prefontaine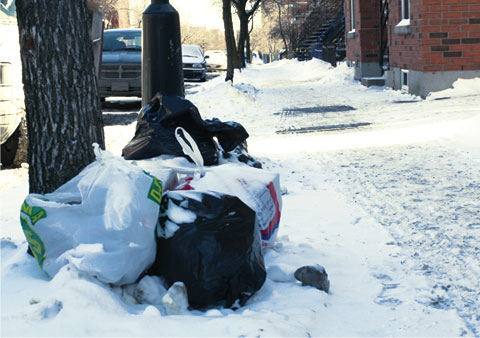 Garbage Can on Rue Berri, Corner Rue Cherrier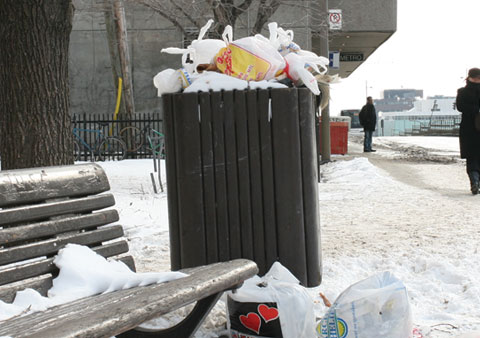 Garbage Can on Avenue du Mont-Royal E, Corner Rue Chambord
Garbage on Avenue du Mont-Royal E, Corner Rue Chambord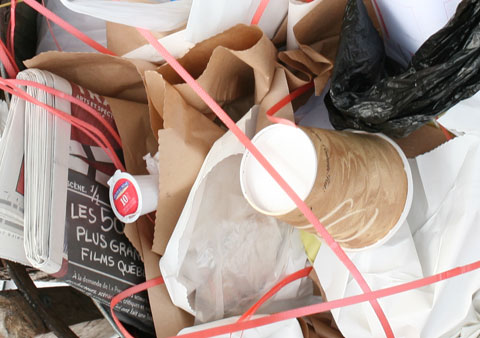 Garbage Can in Parc Baldwin on Avenue du Mont-Royal E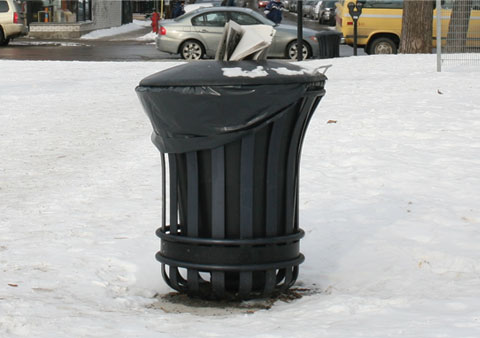 Garbage Can on Rue Ontario E, Corner Rue Saint-Hubert
Garbage Can on Avenue Wiseman, Corner Avenue Van Horne (Outremont)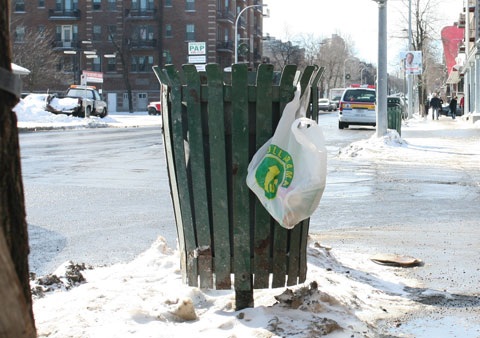 Garbage Can on Rue Ontario E, Corner Rue Moreau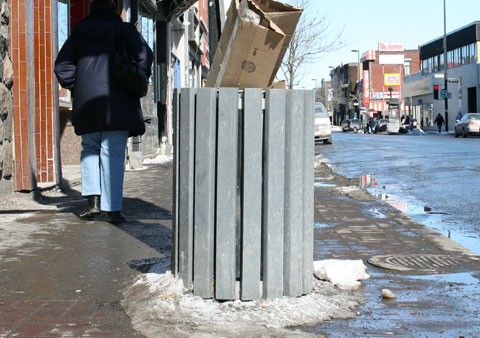 Garbage on Rue Ontario E, Corner Rue Moreau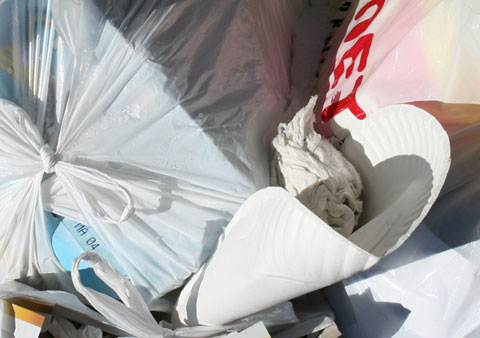 Garbage Can on Rue Ste Catherine, Corner Stanley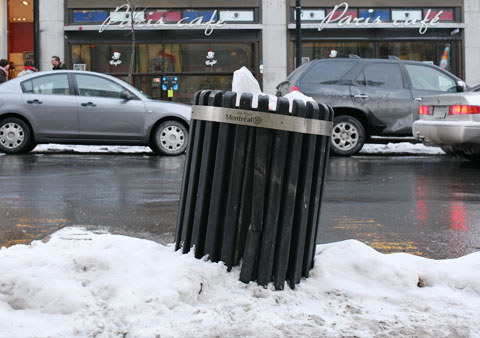 Garbage Can on Avenue Ste Laurent, Corner Sherbrooke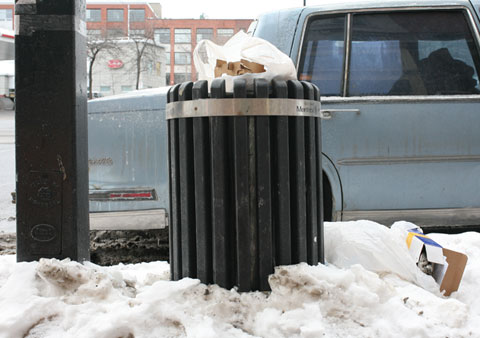 Garbage Can on Avenue du Mont-Royal E, Corner Rue Chambord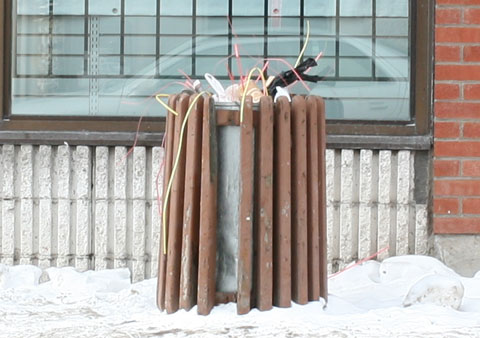 Garbage Can on Rue St-Urbain, Corner Rue St-Antoine E (Chinatown)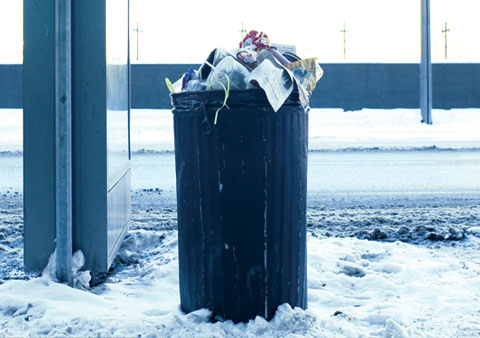 Garbage on Rue St-Urbain, Corner Rue St-Antoine E (Chinatown)
Recycle Garbage Can on Rue de la Commune, Corner Rue Mc Gill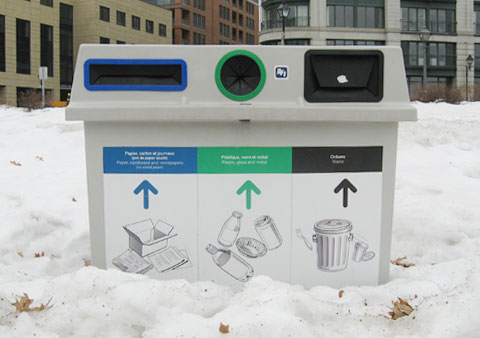 Author
Published
Tags