Car Mirrow Objects and Car Holder
project: Car mirrow objects and car holder
documentary/portrait
2006
The car itself can be very important for a car holder or driver. This goes from the image as of an expensive luxury car which performs as an important status symbol to a only functioning vehicle which just have to perform it's aim of making one mobile. I shoot objects hanging from car windshield mirrors, which are often used for decoration. The mirrors feature objects of hygienic, fun or even religious meaning. This kind of object reveal part of the car owner's personality. The project can be done worldwide and would reveal a diversity in terms of culture and traditions.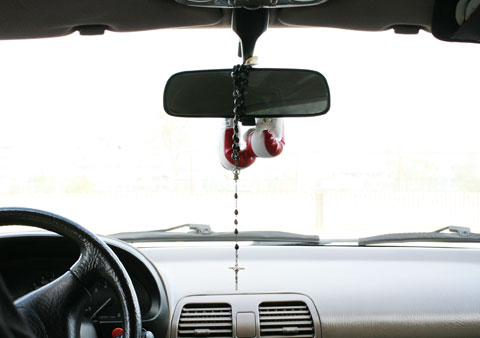 Chaplet and little boxing gloves on the car mirror space and Derek leaning on his car
Author
Published
Tags