People waiting for the bus at Bus stop #460/202, Metro Station Du College, Montreal
project: People lining up
documentary
2007
In Montreal people do not simply catch a bus, they line up. My intention is to document people in Montreal lining up throughout different periods of the year. I choose the same display window shooting this line of people frequently on my way to work. People stand differently at -20 C degrees than during a nice summer day. While these people line up they read, smoke, are on their cell phones, drink to-go coffee or just wait.
Tuesday, February 6 2007, -17 feels like -28 degrees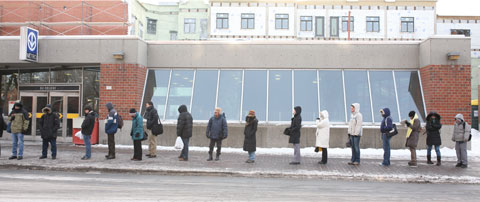 Thursday, February 8 2007, -14 feels like -24 degrees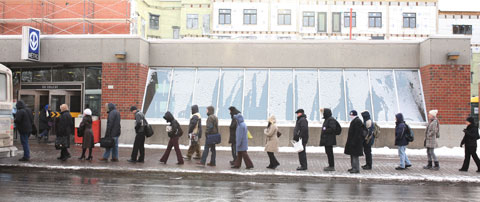 Friday, February 9 2007, -15 feels like -26 degrees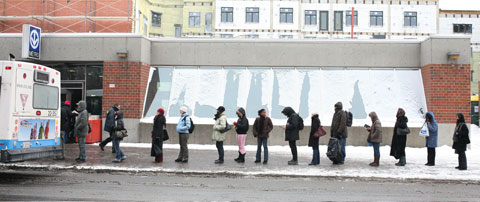 Author
Published
Tags